Tuesday, 6 December 2022
USD394.69
EUR409.81
RUB6.02
For the first time, a vocational training center for probation was opened in Armenia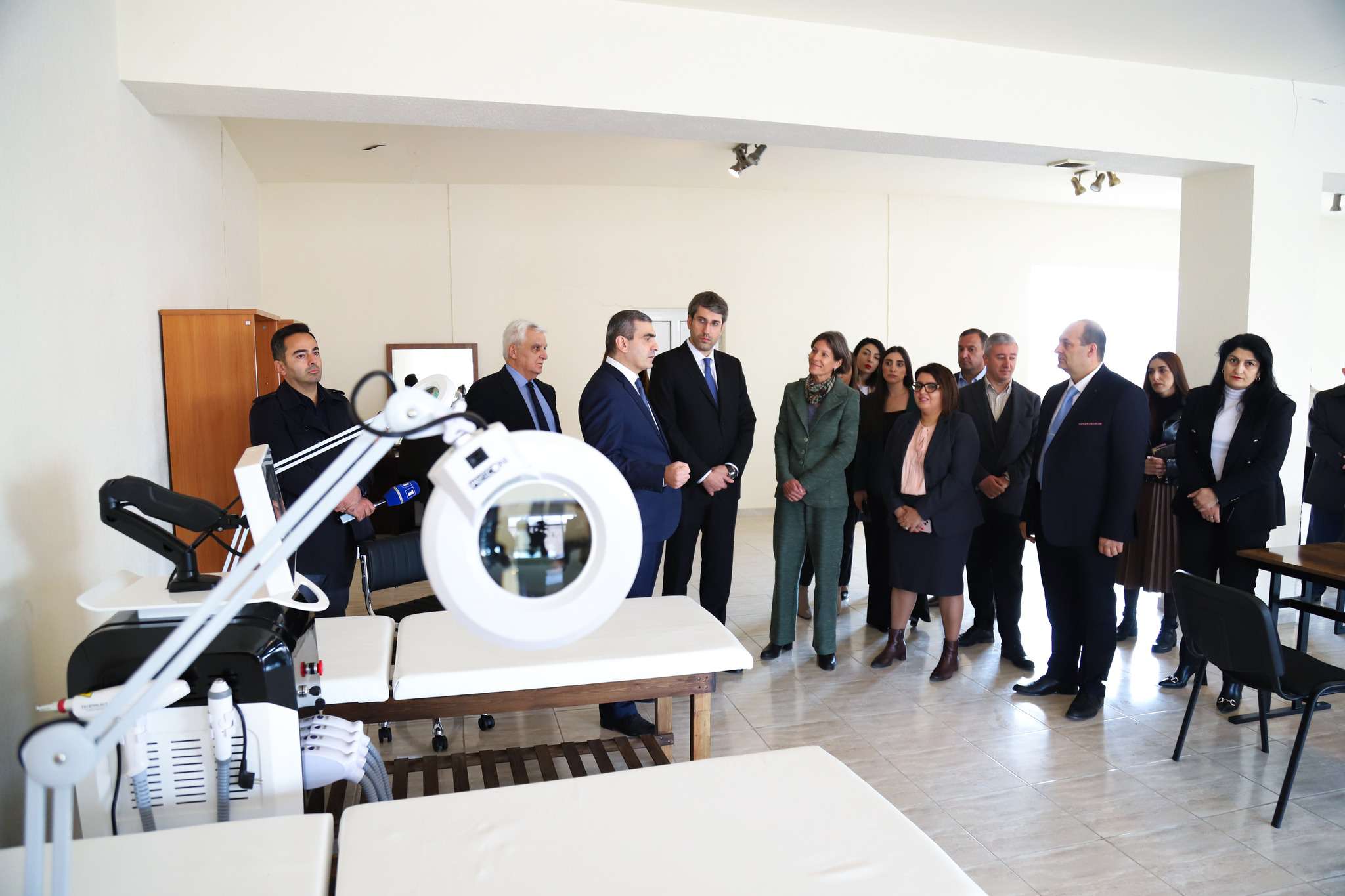 In collaboration with the Ministry of Justice and the Council of Europe, with the efforts of the Probation Service, the Center for the Implementation of Legal Education and Rehabilitation Programs, an unprecedented "Professional Training Center" was opened for beneficiaries of probation in the Ararat Region.
Acting Minister of Justice Grigor Minasyan, Deputy Minister Arpine Sargsyan, Head of the Council of Europe Office in Yerevan Martina Schmidt, Head of Probation Service Gevorg Simonyan, Director of the Legal Education and Rehabilitation Program Implementation Center Dzonik Margaryan and other high-ranking officials were present at the opening ceremony.
Grigor Minasyan emphasized the importance of this center, as it will enable probation beneficiaries to reintegrate into society, acquire a new profession and find a job.
Minasyan thanked the head of the Council of Europe office in Armenia, Martina Schmidt, for supporting this initiative. During the tour, the head of the probation service, Gevorg Simonyan, presented the new center and the acquired equipment, through which the beneficiaries of the probation will have the opportunity to learn a new profession.
Qualified specialists will conduct courses on "Basics of furniture making," "Basics of sewing," "Cosmetology skills," and "Hairdressing skills" in classrooms equipped with professional tools and equipment provided by the European Council's "Support to the Development of Probation Service in Armenia" program.
The Council of Europe supports Armenia's Probation Service as part of the Council of Europe's 2019-2022 action plan for Armenia. By the RA Law "On Probation," the Probation Service develops and implements educational and professional programs and undertakes various measures for the resocialization of probation beneficiaries promoting employment.
The opening of the vocational training center is part of Armenia's new policy of transition from punitive policies to restorative justice in the criminal justice field, in which the rehabilitation and reintegration of offenders into society are seen as mandatory components.
Similar materials