Wednesday, 6 December 2023
USD400.39
EUR428.83
RUB4.24
A recalculation lottery will take place in all electoral commissions of Yerevan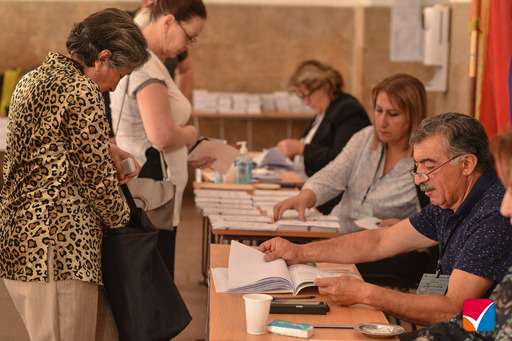 The Central Electoral Commission informs that today, September 19, at 11:00 a.m., the lottery for the mandatory recount will take place in all 10 electoral district electoral commissions of Yerevan. We remind you that the CEC sessions are broadcast on the CEC website. At the same time, electoral district election commissions will consider the recount applications in the same session.
According to Part 1.1 of Article 50 of the Election Code, there will be a mandatory draw of the results of at least three precincts in all constituencies.
According to Article 50 of the Electoral Code, recounting will begin today, September 19, at 14:00 and end on September 22 at 14:00.
One proxy and candidate from each party and representatives of the observation mission and mass media can be present at the recount. The recalculation work will also be broadcast on the CEC website.
Follow us on Telegram
Similar materials