Thursday, 28 September 2023
USD388.50
EUR404.94
RUB3.95
"Some forces are participating in these elections under external influence." Tigran Avinyan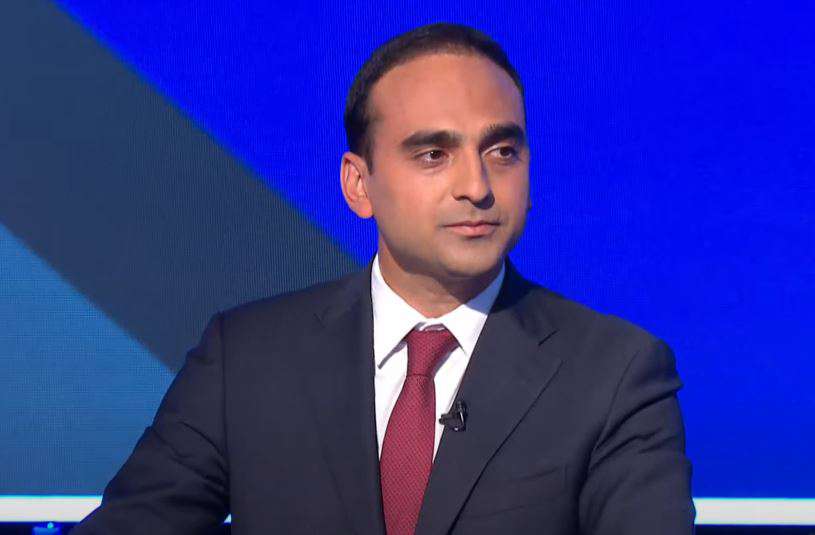 Yerevan needs a mayor who, together with his team, will be able to solve decades-old problems and do it quickly. Tigran Avinyan, the mayoral candidate of the "Civil Contract" party, announced his candidacy during the pre-election debate of the Yerevan Council of Elders elections.
"Only this last year have we overhauled 24 kindergartens, 15 gardens, and 200 yards. On September 27 of the previous year, we started implementing the reconstruction program of the 4th class emergency buildings (Arzumanyan and Artsakh streets). We have a clear plan; we will move to the 3rd-class emergency buildings in the next phase," Avinyan noted.
According to him, to get a master plan for Yerevan, they are working with institutes that have taken this path with various post-Soviet cities. "It will be a clear strategy on the online map. We will be able to complete the work within 3.5 years."
The deputy mayor of Yerevan emphasized that he has never avoided responsibility anywhere. He was on the council of elders, deputy prime minister, and deputy mayor and will not prevent it when he becomes mayor.
Avinyan also noted that all large developers were forced to install dust collectors.
"For the first time since 2015-16, sanitation workers are also working in yards. In 2027, we will preserve the Erebuni landfill. We will build a waste processing plant," he said.
Tigran Avinyan emphasized the construction of the bridge of the Tbilisi-Yeghvar highway, the crossings of Circus and Kino homeland, and 4 parking lots entering the small center of Yerevan.
"There is no need to mention that some forces are participating in these elections under external influence because the people of Yerevan know very well who is doing what and for what," he said.
Follow us on Telegram
Similar materials