Thursday, 28 September 2023
USD388.50
EUR404.94
RUB3.95
Tigran Avinyan will continue the campaign in Nor Nork administrative district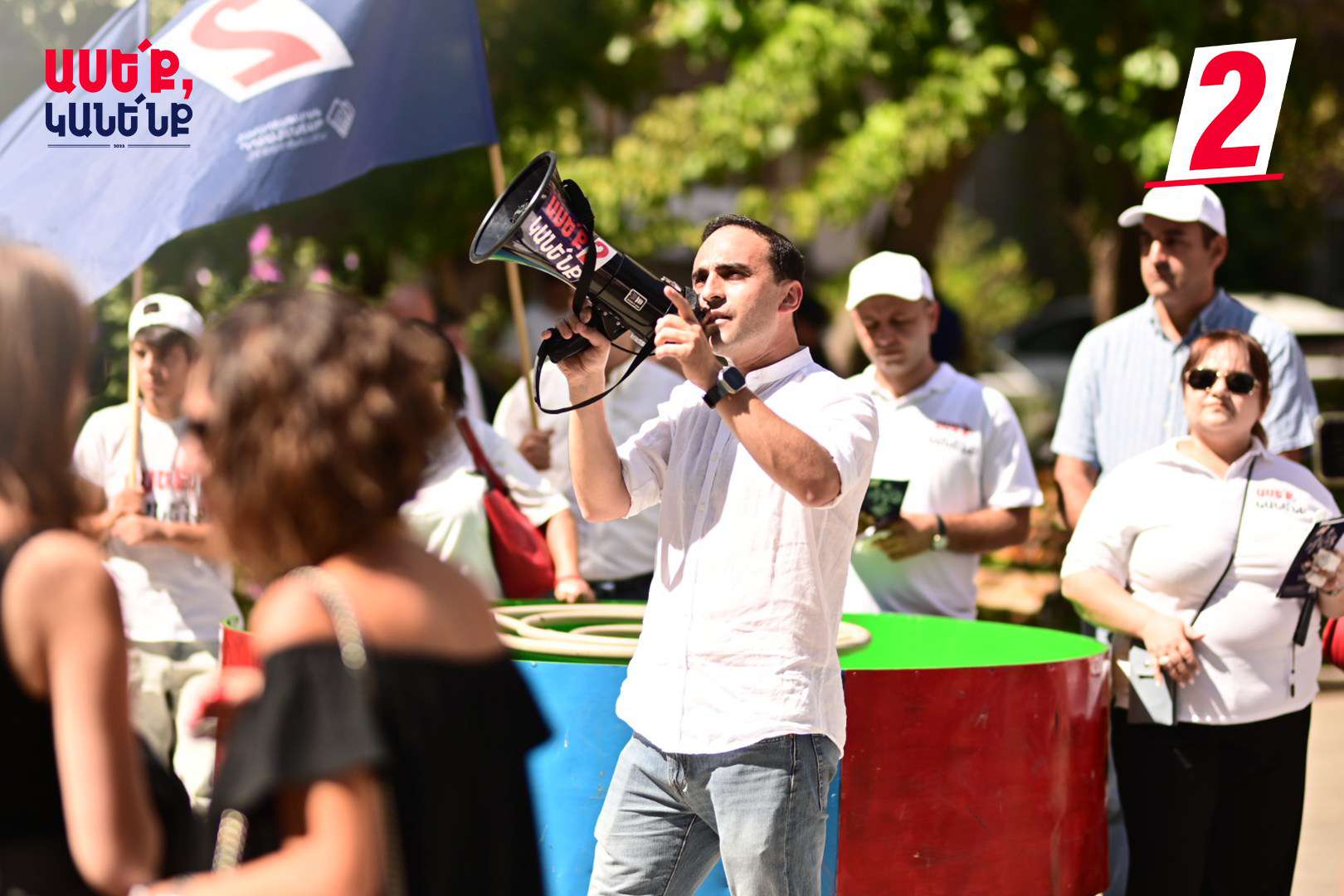 Yerevan Deputy Mayor Tigran Avinyan will continue the campaign in the Nor Nork administrative district.
On September 6, at 2:00 p.m., on the 2nd block of Nor Nork, Totoventsi Street, next to building 7,
On September 7, at 1:30 p.m., the final lamb will be next to Tevosyan 4/2.
On September 7, 19:00, a rally will occur in the Hunan Avetisyan 48/1 building.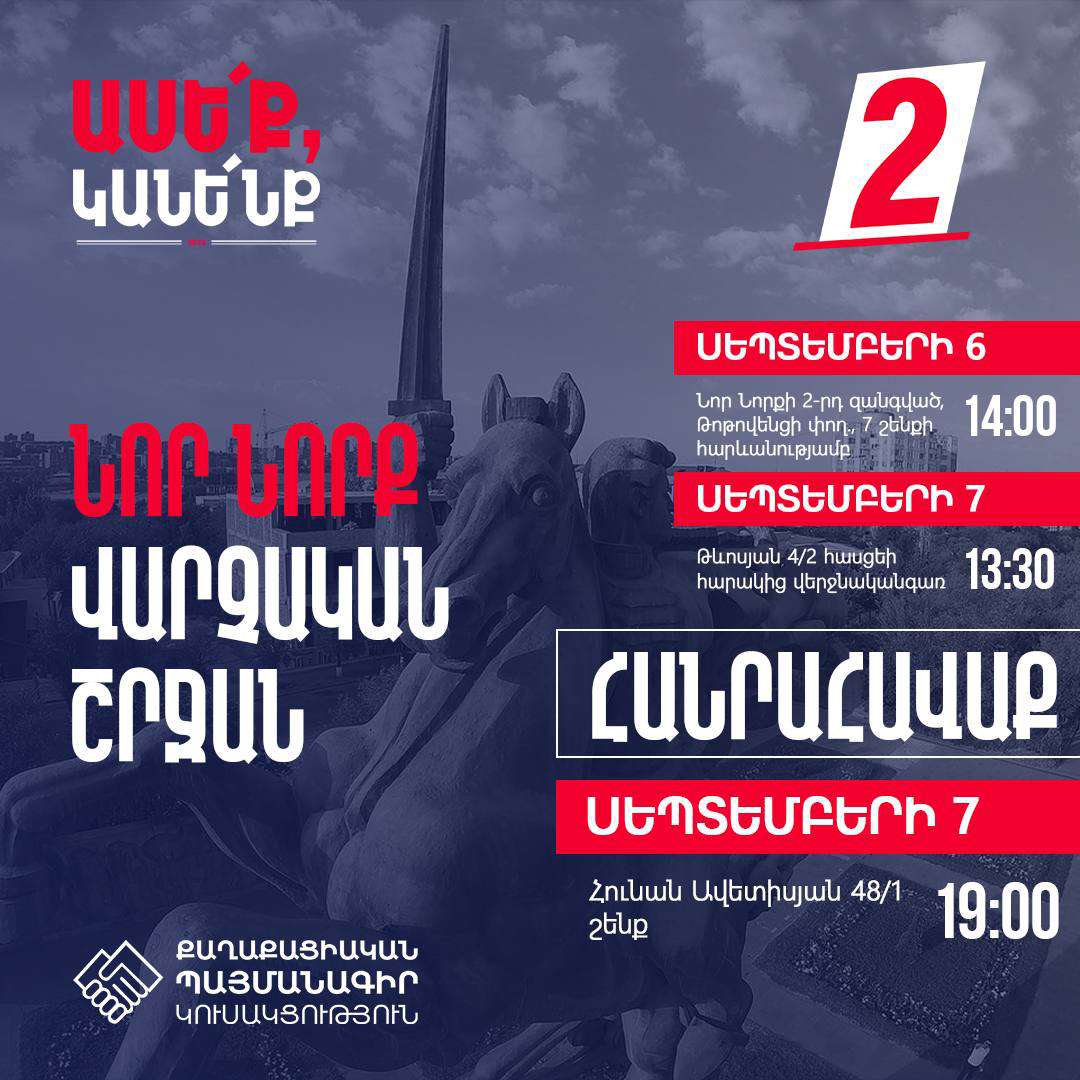 Follow us on Telegram
Similar materials