Thursday, 28 September 2023
USD388.89
EUR405.22
RUB3.96
Tigran Avinyan meets the residents of Shengavit (LIVE)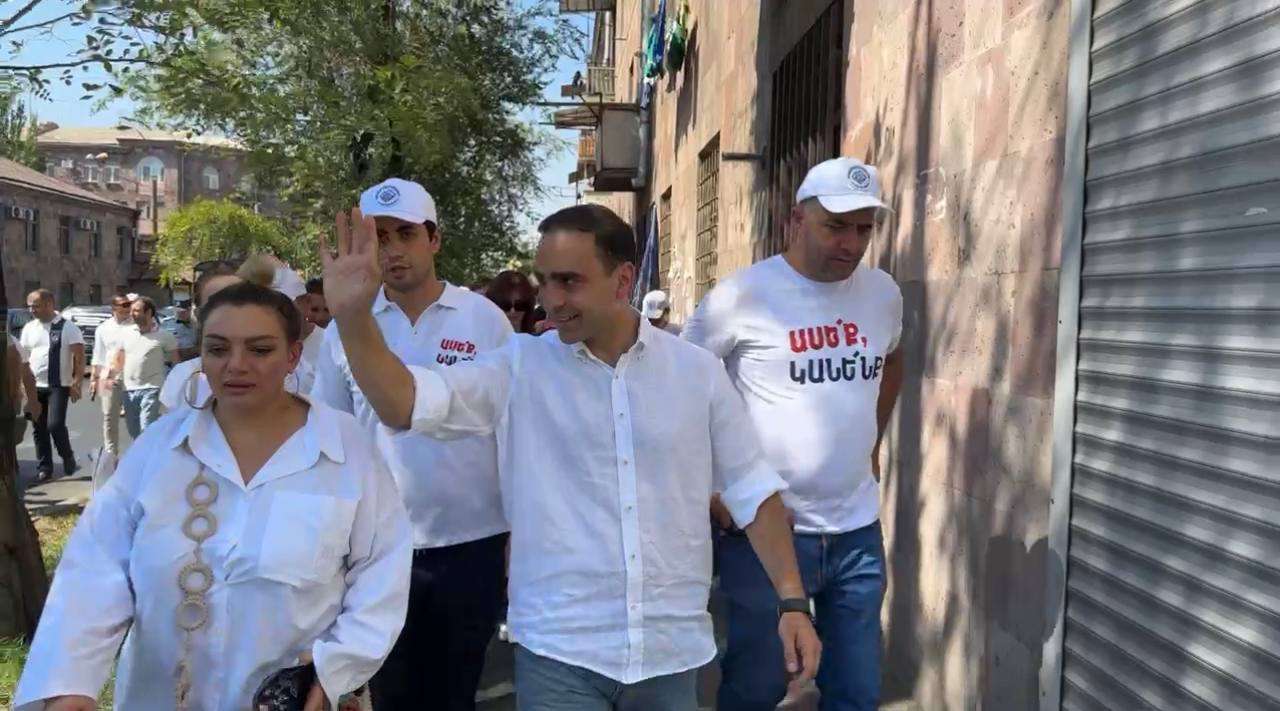 Tigran Avinyan, the candidate for the mayor of Yerevan, has pre-election meetings with the residents of Shengavit administrative district. He talked with the citizens and got acquainted with the problems.
One of the citizens said that the head of the administrative district implements the slogan "Say, we will do," then Tigran Avinyan informed that there is a need for a football field.
Tigran Avinyan also said that the football field will definitely be built.
Follow us on Telegram
Similar materials