Friday, 22 September 2023
"Next year we will start the construction of Ajapnyak metro station." Tigran Avinyan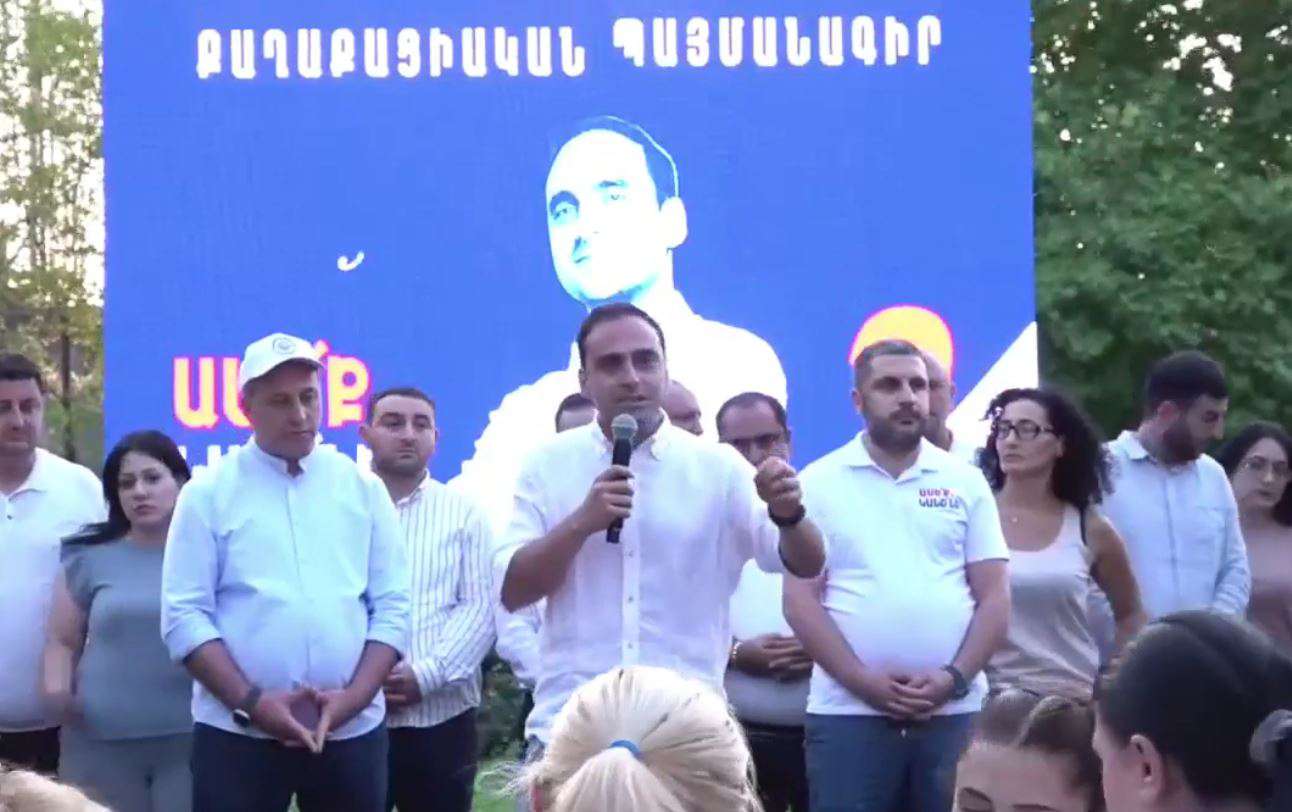 During the last 1 year, I visited all administrative districts; I adopted 1 crucial principle, which has become the basis of our pre-election program today: "Say, we will do," because for 1 year, you say and we do. Yerevan Deputy Mayor Tigran Avinyan announced this at the meeting with Erebun residents.
"I welcome all those who claim for their yard, their street and their city. Your demandingness makes us all workers and inspires us," Avinyan noted.
According to the deputy mayor, no yard did not raise the water problem. "Unfortunately, the water is not in the domain of the municipality. "Veolia water" has its contractual obligations. However, I declare with responsibility that if "Veolia water" did not solve the problem, we will solve it."
Tigran Avinyan pointed out that they have taken the first natural step to build the Ajapnyak metro station. A project was ordered from the metro design company of Yerevan city.
"They will give us the project by the end of the year. Let me say more, we have agreed with the government that from next year, the appropriate financing will be included in our medium-term spending plans. It means that we will start the construction of the station next year," said the deputy mayor.
According to Tigran Avinyan, by the end of 2025, no kindergartens in Yerevan should be fundamentally repaired because children deserve the best conditions. Renovation of polyclinics has started. Sports schools have been rebuilt and will continue to be improved.
Details in the video.
Follow us on Telegram
Similar materials