Friday, 31 March 2023
USD385.81
EUR414.56
RUB4.82
The world champions returned to their homeland, Argentina (PHOTOS)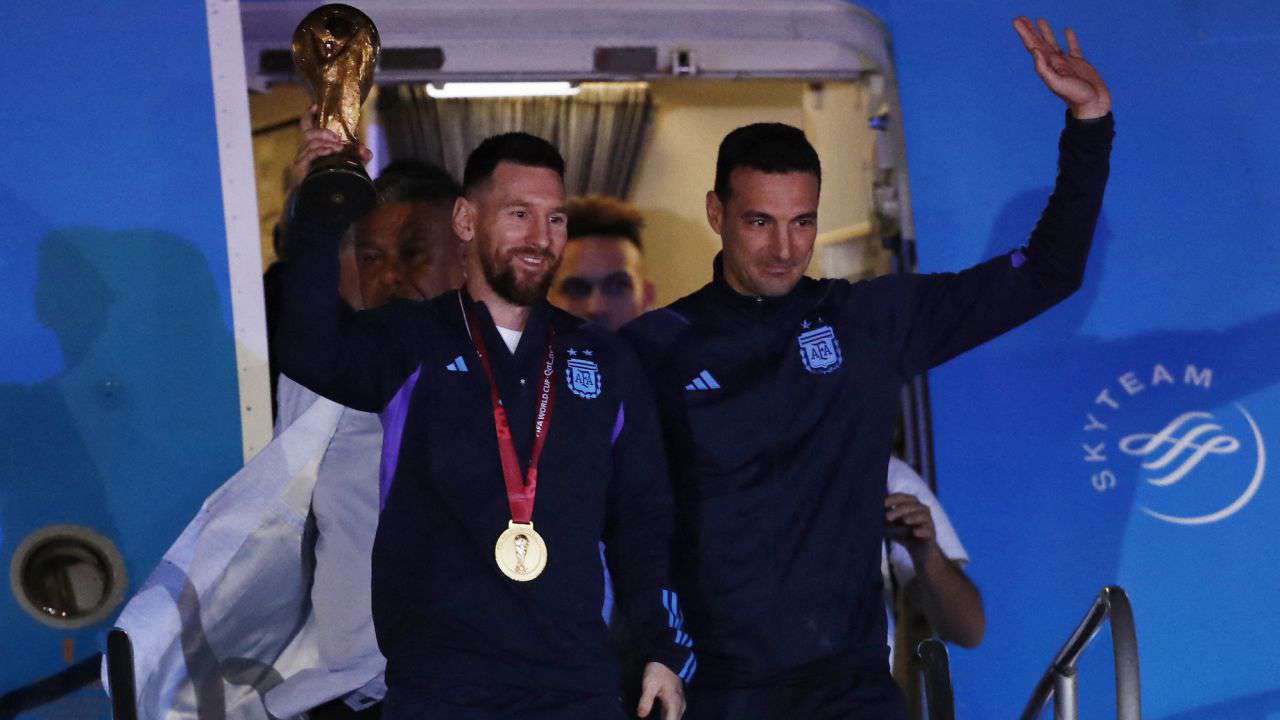 The new football world champion Argentina team arrived at Buenos Aires airport and thousands of fans welcomed the athletes. The championship parade takes place at this moment, where the group passes by an open bus.
The captain of the national team, Lionel Messi, was the first to get off the plane, holding the gold cup high, after which the winning team members walked the red carpet. Journalists greeted the players, officials, and a live band.
As the team bus left the airport, it was immediately mobbed by fans dressed in national blue and white colors. The videos show the bus moving slowly behind police escorts, surrounded by tens of thousands of fans.
It should be noted that the President of Argentina, Alberto Fernandez, announced December 20 as a day off so that the citizens could celebrate the national team's victory.
Follow us on Telegram
Similar materials