Thursday, 28 September 2023
USD388.50
EUR404.94
RUB3.95
"Such performances should become a tradition in our city." Tigran Avinyan about opera evenings in Yerevan (VIDEO)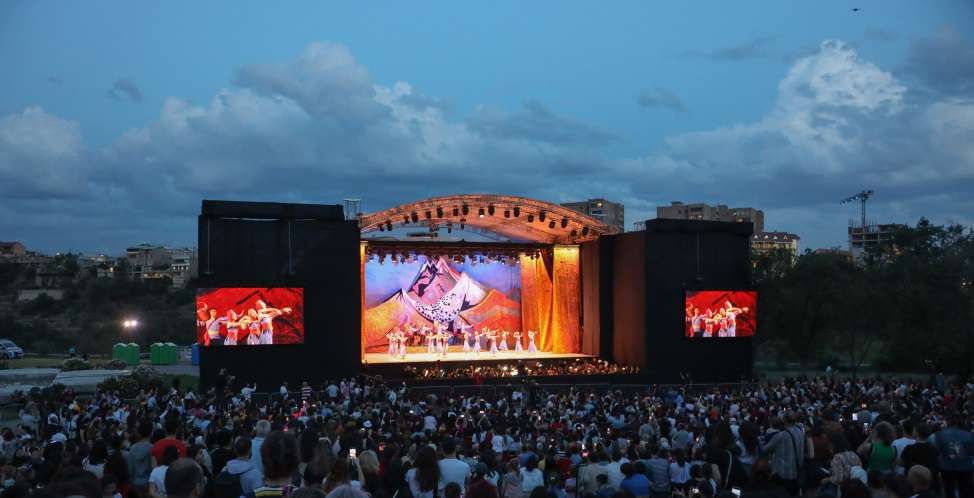 On September 12-15 in Yerevan, for the first time, the National Theater of Opera and Ballet of Armenia, under the direction of maestro Karen Durgaryan, will present the exclusive program "Opera in the Open Air" in Tumo Park. On September 12 and 13, a masterpiece of Armenian opera art, Armen Tigranyan's opera "Anoush," will be presented; on September 14, the famous opera "La Traviata" by Giuseppe Verdi will be shown, and on September 15, the final "Opera Gala" program will take place, the world-famous Italian conducted by Fabio Mastrangelo.
Armenian and world opera stars Veronika Jioyeva, Anahit Mkhitaryan, Karina Flores, Ramiz Usmanov, Margarita Gritskova, Hovhannes Ayvazyan, Davit Babayants, Azamat Zhelterguzov will take part in the concert.
Due to the flights of international artists arriving in Yerevan, the gala concert on September 15 was postponed for 1 hour. It will take place at 21:00.
Yerevan Deputy Mayor Tigran Avinyan said at the procedural session that the previous experience of ballet evenings was obtained. "I am sure that the opera evenings will also be received."
He invited the citizens of Yerevan to participate in the opera evenings, stressing that they would be unforgettable. "Such performances should become a tradition in our city."
Follow us on Telegram
Similar materials