Saturday, 25 March 2023
USD385.17
EUR411.17
RUB4.86
"We are creating large greenery zones in Yerevan," Tigran Avinyan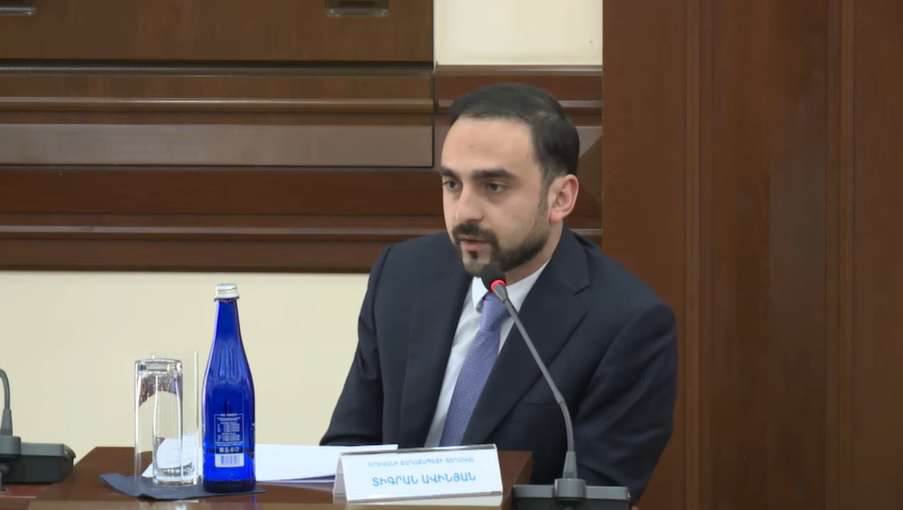 The Deputy Mayor of Yerevan, Tigran Avinyan, told the details of the cleaning and reconstruction works of the capital's parks at the meeting of the Council of Elders, "In Mergelyan park, it can be said that the buildings and kiosks built there in 30 years are completely cleaned, and we will have a well-maintained park in Mergelyan. The area adjacent to the Komitas market is also being improved; there will be a green zone and a modern shopping center. Large-scale cleaning works are also being carried out in the circular park. We will soon present the complete project of the fourth section of the circular park, which, I think, will be the most interesting among those presented so far. The reconstruction project in the area adjacent to the statue of Tork Angegh in Massiv has already been submitted to the public court. We have another park reconstruction project in Nor Nork. In Malatia-Sebastia, we have a project for the reconstruction and overhaul of the park, a memorial dedicated to the 40th anniversary, and so on. We still have projects in different administrative regions, which we will regularly present," Avinyan said.
According to him, in some cases, the work will start this year; we will witness reconstructed gardens this year."
Avinyan also emphasized that intensive afforestation work continues in Yerevan, "We are creating large zones of greenery. The possibility of afforestation works on the slopes of Nork is also being considered."
Follow us on Telegram
Similar materials