Wednesday, 6 December 2023
USD400.39
EUR428.83
RUB4.24
"The opposition always has the opportunity to raise questions." Tigran Avinyan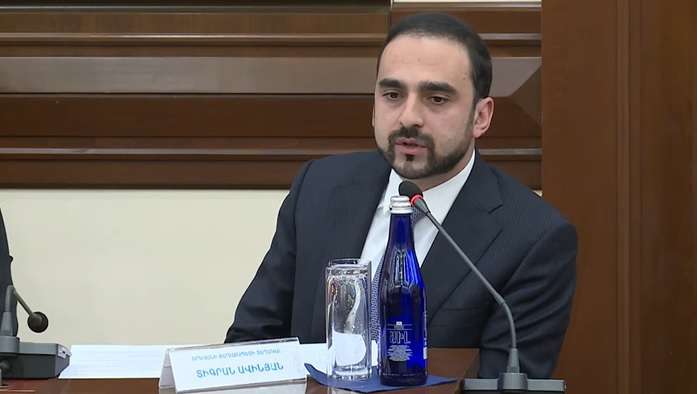 Yerevan Deputy Mayor Tigran Avinyan referred to the decision of the Yerevan Council of Elders in 2009. to the draft decision on making additions and changes to decision No. 1-N of June 18. It is suggested to include the following item in the decision: "Questions included in the draft agenda are marked by the mayor as reportable or non-reportable, depending on the necessity of discussing the issue."
According to Tigran Avinyan, the sessions of the Yerevan Council of Elders are not comparable to the sessions of the RA Government, where there are also unreported issues. And, God forbid, if tomorrow a government is formed that wants to stay away from public discussions, to cover up some things with unreported problems, the opposition always has the opportunity to raise that issue and raise a more considerable noise about the subject than if the case was reported from the beginning.".
According to Avinyan, all draft decisions of the Council of Elders are subject to publication. You can save time."
Follow us on Telegram
Similar materials