Friday, 1 December 2023
USD400.31
EUR433.28
RUB4.42
Azerbaijan takes note of the decision of the International Court of Justice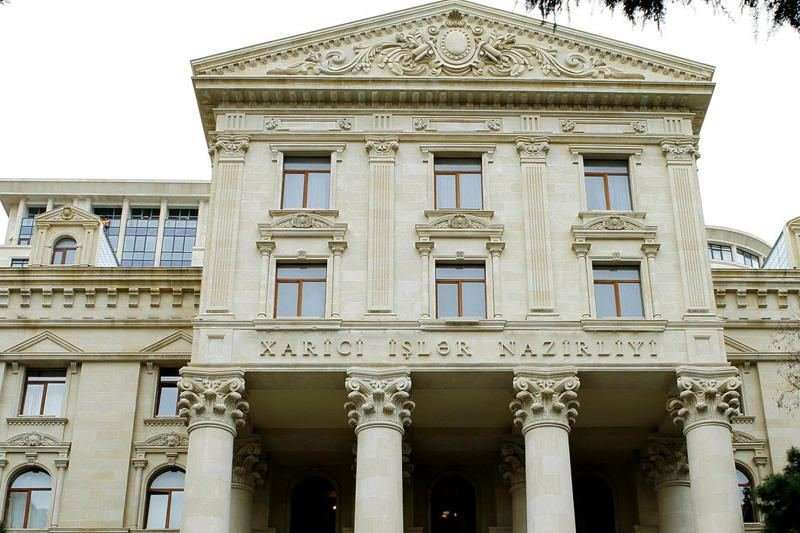 The Ministry of Foreign Affairs of Azerbaijan reported that Azerbaijan has taken note of the decision of the International Court of Justice in the case "Armenia vs. Azerbaijan" of November 17, 2023, on temporary measures related to the application of the International Convention on the Elimination of All Forms of Racial Discrimination (CERD).
"We welcome the court's decision, which once again confirms Azerbaijan's sovereignty and territorial integrity. Notably, the court rejected the request to withdraw the personnel of all military and power structures in Azerbaijan from the Karabakh region.
The measures indicated by the court take into account the already-announced policy of the Azerbaijani government towards the Armenian residents of Karabakh. This includes our commitment to the safety and security of all residents, regardless of their national or ethnic origin. Azerbaijan has never expelled Armenian residents from Karabakh, and despite calls from Azerbaijan, their solution was to move to Armenia and other countries. Azerbaijan, through its Constitution and relevant international obligations, strives to protect the rights of the Armenian residents of Karabakh on an equal basis with other citizens of Azerbaijan.
The fact that the court did not require measures to be taken about Armenia's request to facilitate the visit of UN missions to the Karabakh region and cooperation with the International Committee of the Red Cross (ICRC) is a result of Azerbaijan's openness and cooperation in this field," the statement said.
The MFA of Azerbaijan also noted that the court did not satisfy Armenia's request regarding the investigative actions of the arrested persons.
"Azerbaijan expects Armenia and all other parties to stop interfering with legitimate investigative operations. Azerbaijan takes its obligations seriously and is committed to fulfilling them, focusing on building a peaceful and prosperous region," the statement said.
Follow us on Telegram
Similar materials