Friday, 8 December 2023
USD400.42
EUR428.25
RUB4.30
The US assistant secretary of state will talk about new prospects for cooperation with Armenia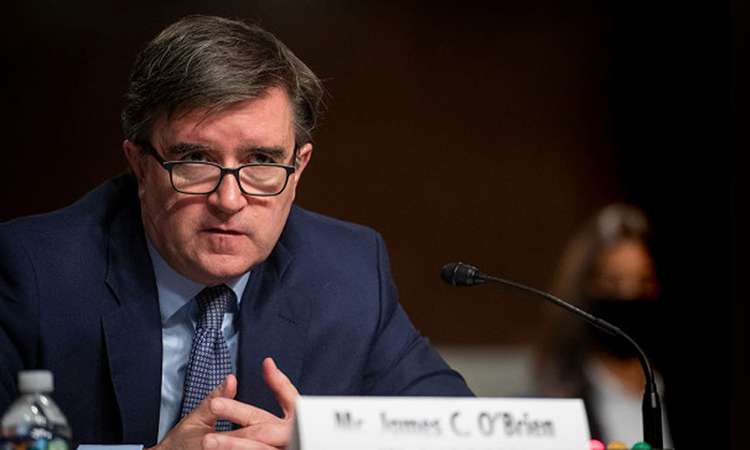 The Azerbaijani Turan.az agency reports that it has obtained data, according to which James O'Brien, assistant secretary of state for European and Eurasian affairs, will appear in the US Congress today, speaking about the support given to Armenia, cooperation with Armenia, economic and political programs, peace in the South Caucasus, and, most importantly, he will issue a sharp criticism of Azerbaijan.
According to Turan, O'Brien will announce that the US wants to support the Armenian government in diversifying trade in agriculture and technology and expanding trade ties with Europe and the United States. "We support government initiatives to create accountability institutions through initiatives such as community policing. In short, we will help build Armenia's economic security and stability.
On Azerbaijan, O'Brien will tell US lawmakers that Baku's use of force in Nagorno-Karabakh has "undermined confidence and raised doubts" about their commitment to a comprehensive peace with Armenia. Given this new reality, the State Department has made it clear to Azerbaijan that bilateral relations cannot use the same "business logic" as before.
After the September war, the US condemned Azerbaijan's actions in Nagorno-Karabakh, canceled bilateral meetings and high-level agreements with Azerbaijan, and suspended plans for future operations.
"We will continue to offer our services to achieve a dignified and lasting peace that will end the cycle of violence between Armenia and Azerbaijan and usher in a safer and more prosperous future for the two peoples of the region," O'Brien stated.
Follow us on Telegram
Similar materials