Friday, 22 September 2023
"Armenia is trying to avoid its obligations." Byramov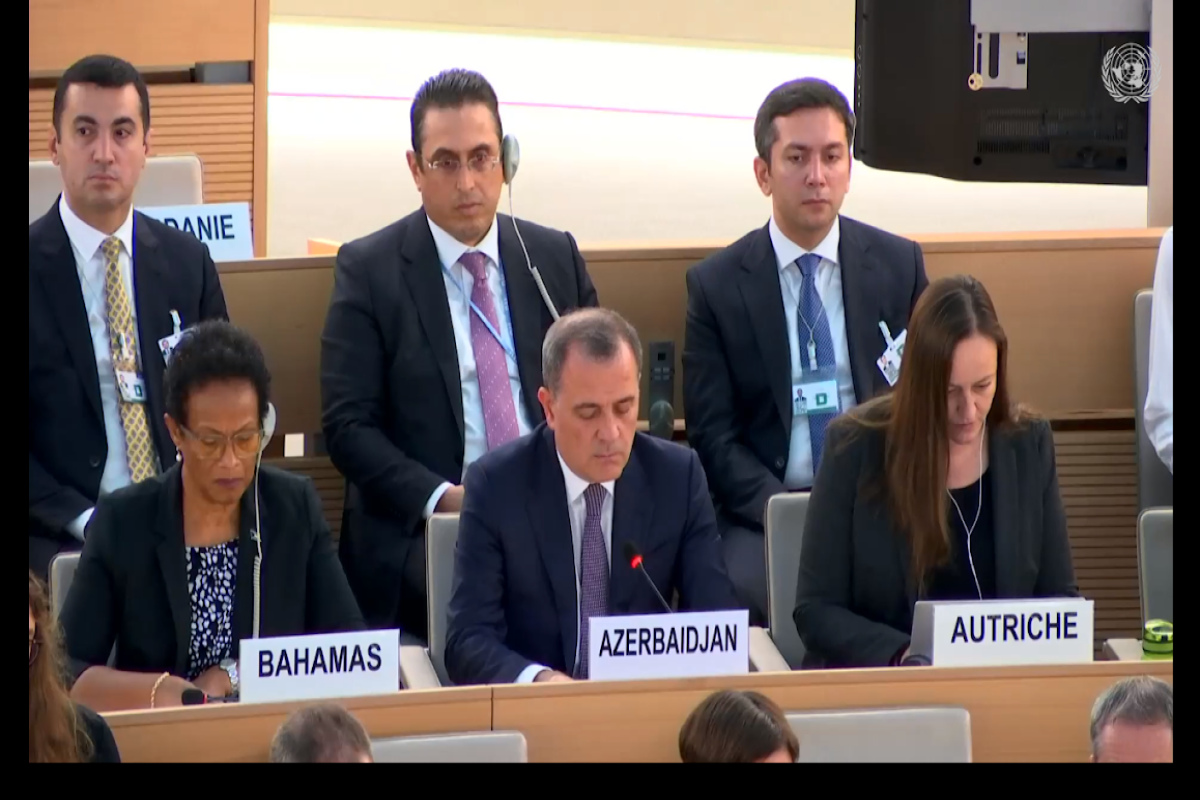 Speaking at the 54th UN Human Rights Council session, Azerbaijan's Foreign Minister Jeyhun Bayramov referred to Armenian-Azerbaijani relations.
"Azerbaijan's government is committed to reintegrating the ethnic Armenians of the Karabakh region as equal citizens in political, legal, and socio-economic frameworks. Azerbaijan is committed to protecting all relevant rights and freedoms enshrined in its constitution and international mechanisms of which it is a member.
"Armenia, guided by revanchist thinking, is trying to avoid the obligations undertaken in the settlement process, actively propagandizes inter-ethnic hatred, distorts the facts, manipulates ethnic Armenians, and misleads the international community with fabricated stories," Bayramov stated.
Follow us on Telegram
Similar materials