Wednesday, 27 September 2023
USD387.36
EUR405.83
RUB3.96
The US Secretary of State's spokesperson called for the immediate and simultaneous opening of the Lachin and Aghdam routes.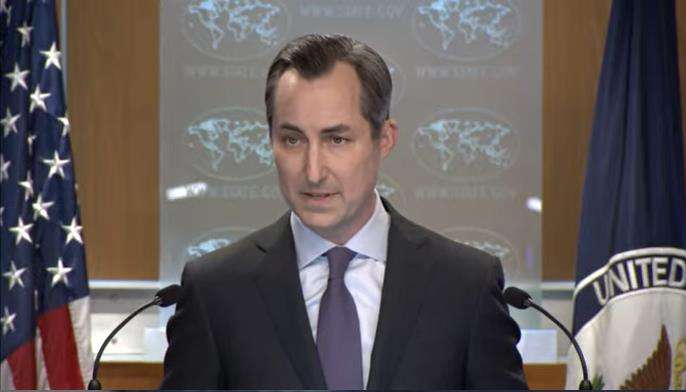 Matthew Miller, the spokesperson for the US State Department, stated that they are deeply concerned about the rapid deterioration of the humanitarian situation in Nagorno-Karabakh.
"We reiterate our call, as the Secretary of State did in a statement over the weekend, to immediately and simultaneously open the Lachin and Aghdam routes to ensure the delivery of much-needed humanitarian supplies to the men, women, and children of Nagorno-Karabakh. As the Secretary of State has said in his calls, we call on leaders to refrain from any action that increases tensions or detracts from that goal."
Follow us on Telegram
Similar materials