Wednesday, 27 September 2023
USD387.36
EUR405.83
RUB3.96
The Foreign Ministers of Iran and Turkey referred to Armenian-Azerbaijani relations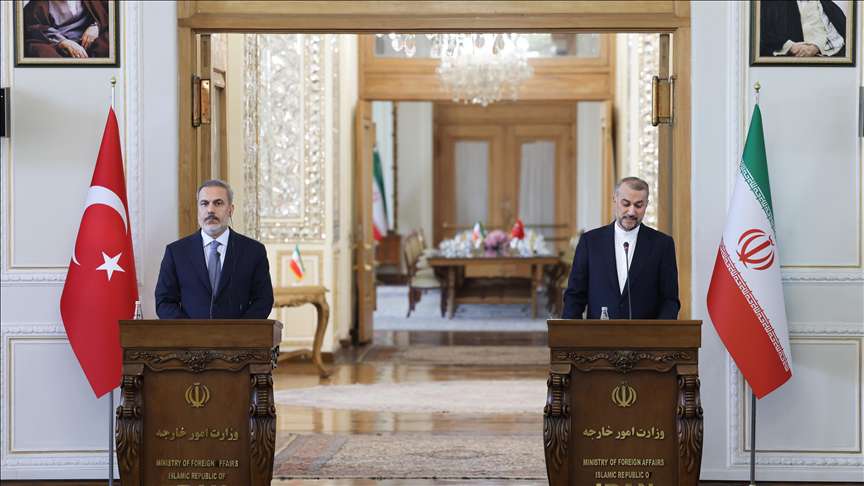 Regional issues were also discussed at the meeting of the Foreign Ministers of Turkey and Iran in Tehran.
At a joint press conference with Turkish Foreign Minister Hakan Fidan, Iranian Foreign Minister Abdullahi stated that he and his counterpart discussed the "Tehran-Ankara Joint Cooperation Comprehensive Plan," which was mentioned during President Recep Tayyip Erdogan's visit to Tehran.
Speaking about regional issues, the Iranian Foreign Minister said: "Tensions in the Caucasus have ended, and an era of peace has begun. Iran welcomes the dialogue between Baku and Yerevan. We will never accept any geopolitical changes in the region or blocking existing historical transit routes in the region."
Iran's Foreign Minister also said that Tehran is unanimous in restoring peace and stability in the Caucasus regarding the proposal of the Turkish partner, "Joint steps will be taken in that direction," he said.
Follow us on Telegram
Similar materials