Wednesday, 27 September 2023
USD387.36
EUR405.83
RUB3.96
Charles Michel offered a solution to the humanitarian crisis in Nagorno-Karabakh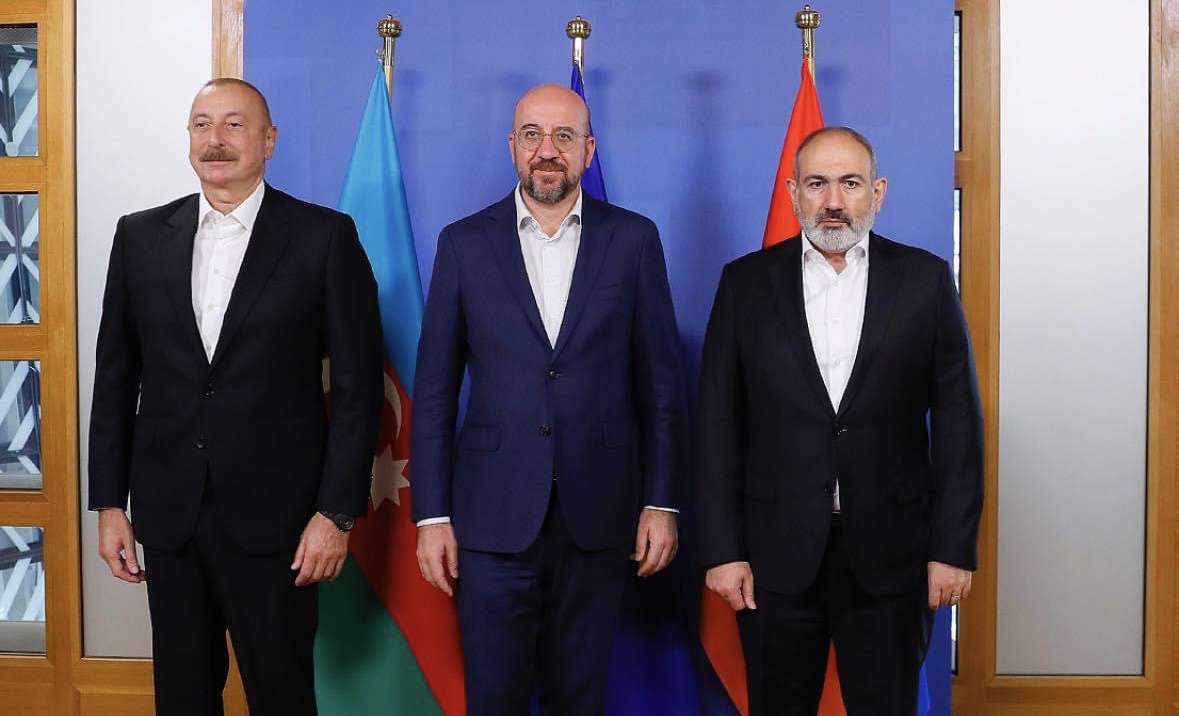 The office of the President of the European Council, Charles Michel, represented by his spokesperson, made a comprehensive statement, referring to the current course of Nagorno Karabakh settlement, the negotiation process, EU involvement, and the present tense situation of Armenian-Azerbaijani relations.
In particular, it is said in the statement, "President Michel continues to promote the normalization of Armenia-Azerbaijan relations actively. His efforts in recent weeks, including with the support of Klaar, the EU Special Representative for the South Caucasus, focused as a priority on resolving the humanitarian situation of Karabakh Armenians.
Klaar and President Michel's team have frequently contacted Armenian representatives in Baku, Yerevan, and Karabakh to work out a solution to the blockade. Currently, the humanitarian situation on the ground is rapidly deteriorating. It is imperative to take steps to meet the needs of the local population. Charles Michel proposes a phased approach, which will reflect the sequence of the entire operation of the Lachin Corridor and the opening of the Aghdam route.
The sequence of these steps, the types of cargo that will be delivered via each of these routes, and the following procedures have been the focus of recent discussions.
The EU strongly believes that the Lachin Corridor must be unblocked by previous agreements and the International Criminal Court (ICC) and notes that the use of the Aghdam Road can also be part of an urgent supply and sustainable solution. Discussions on these elements began in 2023. on July 15, after the last meeting of the leaders in Brussels.
The EU also emphasized the importance of Baku's clear procedures for the movement of Karabakh Armenians through the Lachin Corridor to and from Armenia.
In parallel, the discussions were also focused on the early restoration of electricity and gas supplies to Karabakh Armenians. Regardless of the current situation, the EU emphasized the need to resolve the conflict to achieve a long-term stable solution.
The dialogue between representatives of Armenians living in Baku and the former Nagorno-Karabakh autonomous region will be essential. The rights and security of Karabakh Armenians must be guaranteed, and the discussions on specific mechanisms must be started as soon as possible.
The dialogue between Baku and Karabakh Armenians needs strengthening of mutual trust. To this end, the EU has presented various proposals for international support to this process and local involvement to support the implementation of the agreements reached.
All the efforts mentioned above have only one goal: to ensure the irreversible settlement of relations between Baku and Yerevan for the benefit of the local population. Now is the time for bold compromises in light of today's escalation.
Through regular personal contacts and exchange of views, the EU has been involved with other international actors in these efforts to find the best solution to the current volatile situation.
Follow us on Telegram
Similar materials