Friday, 9 June 2023
USD383.31
EUR409.08
RUB4.55
There are serious preconditions for the settlement of Armenian-Azerbaijani relations; Aliev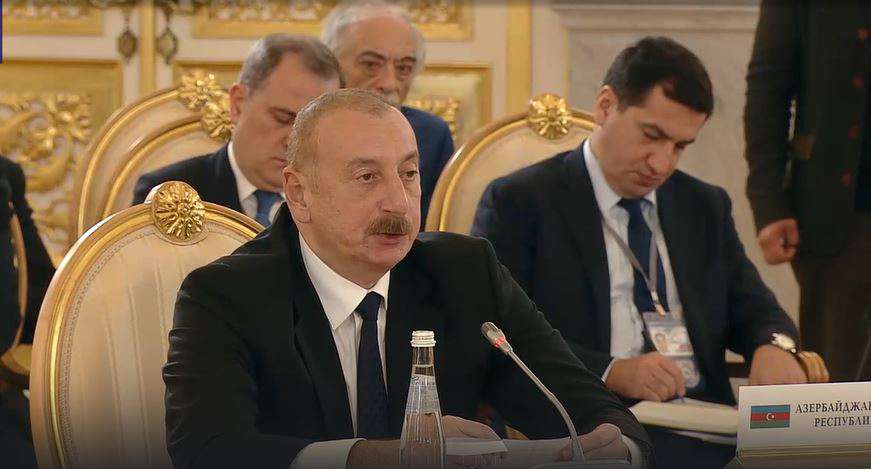 President of Azerbaijan Ilham Aliyev made a speech at the expanded session of the EAEU leaders' conference. Aliyev, in particular, stated: "Thanks to the tremendous work done by the EAEU Commission, we have succeeded. "Azerbaijan's cooperation with the EAEU members, except for Armenia, has thrived in the last 30 years.
There are serious prerequisites for the settlement of Armenian-Azerbaijani relations based on the mutual recognition of territorial integrity and sovereignty.
"We have initiated the creation of the Zangezur corridor, which will connect Azerbaijan to Nakhichevan and be part of the international railway network," Aliyev added.
Follow us on Telegram
Similar materials