Friday, 9 June 2023
USD383.31
EUR409.08
RUB4.55
Bono and Bayramov met in Baku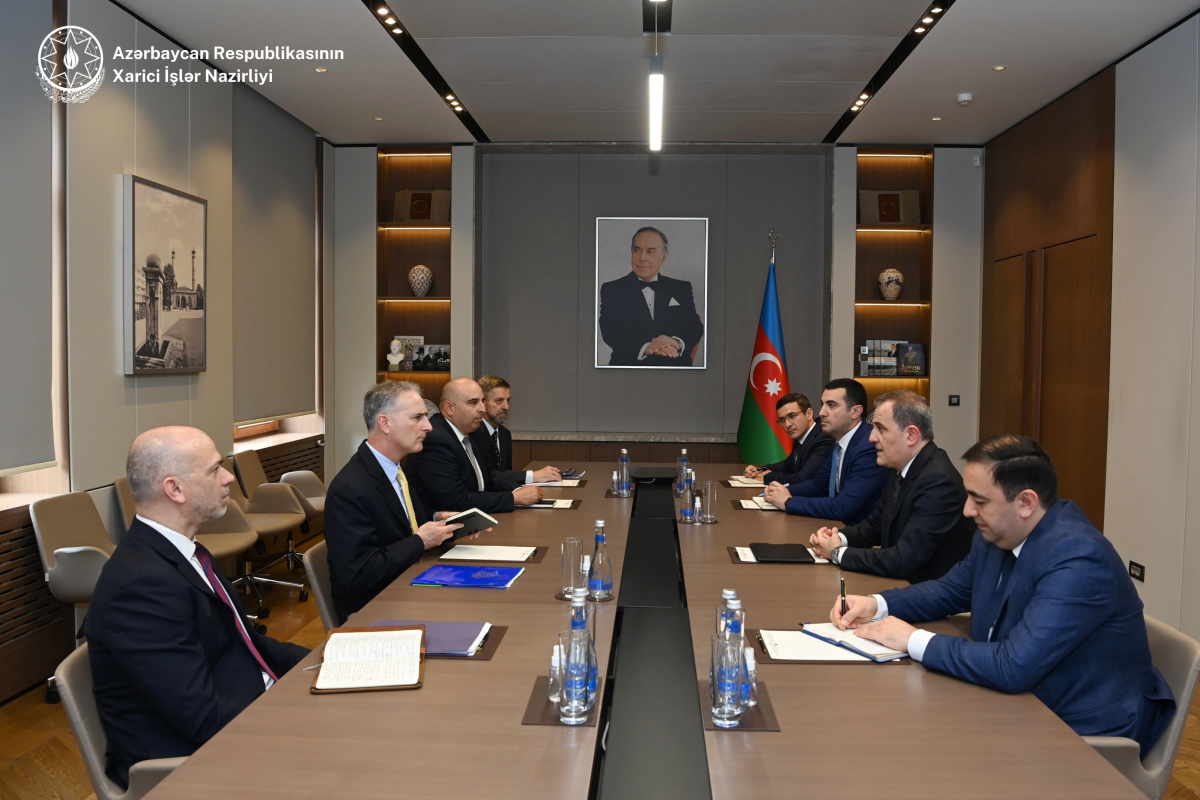 On May 24, the meeting occurred between the Minister of Foreign Affairs of Azerbaijan, Jeyhun Bayramov, and the US State Department's senior advisor, Louis Bono.
During the meeting, the peace process between Azerbaijan and Armenia, the current state of negotiations on the "Peace and Interstate Relations Building" agreement, the results of the latest meetings, and the prospects of the negotiations were discussed.
Louis Bono reaffirmed the readiness of the United States to support the peace process in every possible way. He emphasized the need to ensure peace and stability for the region's development.
Follow us on Telegram
Similar materials