Monday, 29 May 2023
USD383.22
EUR407.72
RUB4.69
Ukraine is ready for a peaceful solution to the conflict, but not on Russia's terms; Scholz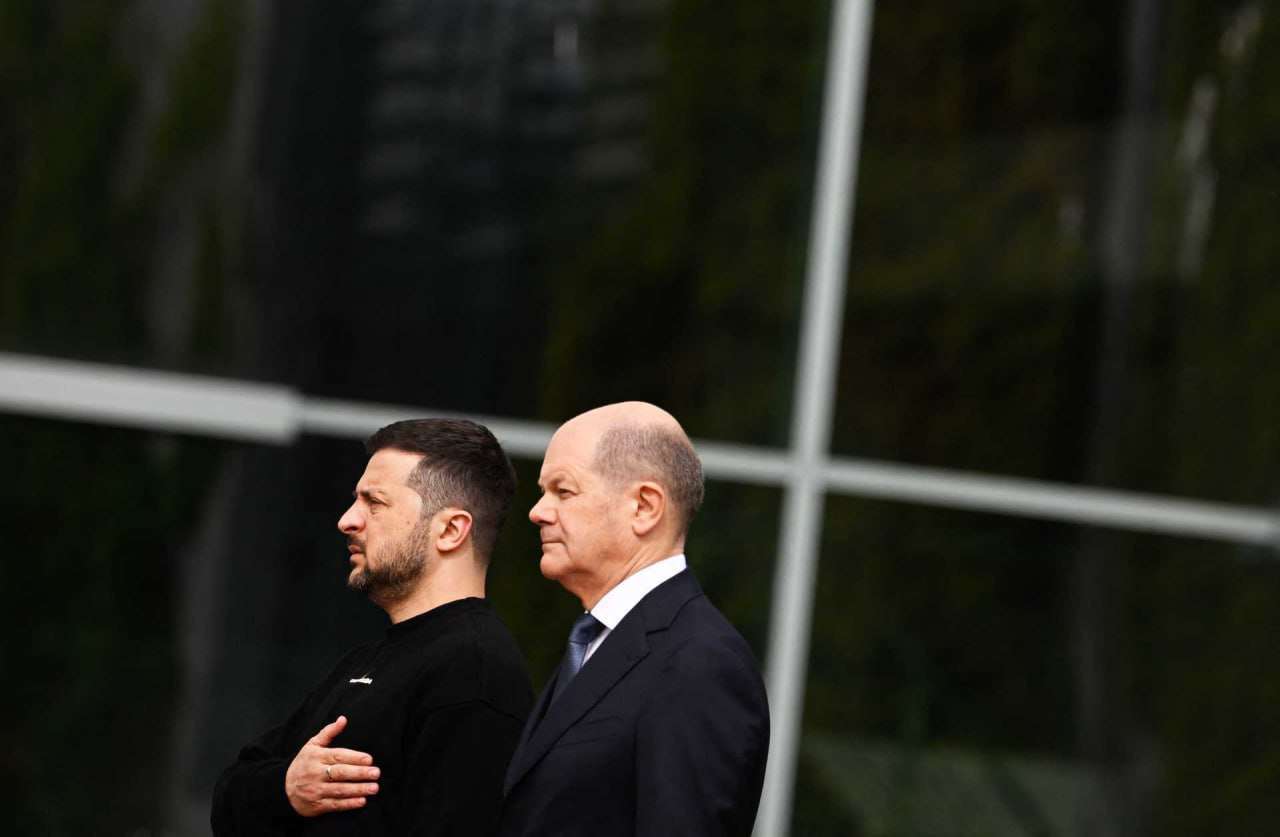 German Chancellor Olaf Scholz and Ukrainian President Volodymyr Zelensky held a joint press conference during the Ukrainian President's visit to Berlin.
"Ukraine is ready for a peaceful resolution of the conflict, but not on Russia's terms," German Chancellor Olaf Scholz said during the press conference.
"Ukraine is ready for peace, but rightly and with our full support demands that it does not simply mean freezing the conflict, and Russia dictates the terms," Scholz added.
Follow us on Telegram
Similar materials