Saturday, 25 March 2023
USD385.17
EUR411.17
RUB4.86
"The situation is unstable and there is a risk of further escalation." Scholz to Aliyev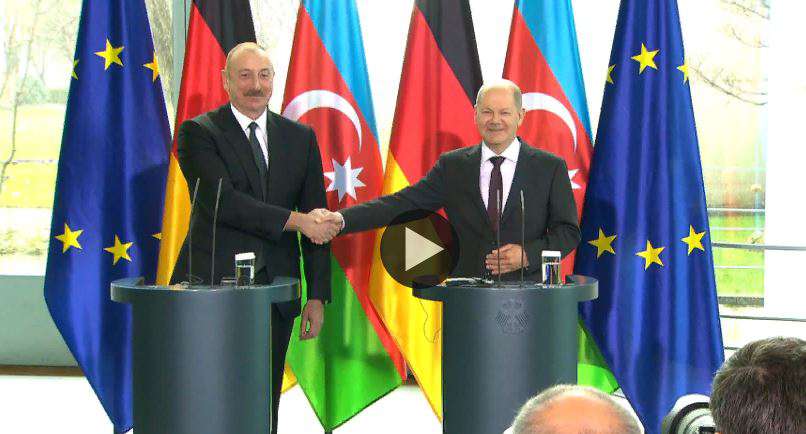 Azerbaijani President Ilham Aliyev met German Chancellor Olaf Scholz during his visit to Berlin. The parties also discussed the situation in the South Caucasus.
According to Scholz, Germany is worried about the unstable Armenian-Azerbaijani border, "From the long-term perspective, the situation is unstable and contains the risk of further escalation," said Scholz.
At the same time, the chancellor emphasized that the peaceful settlement of the conflict should be implemented on the basis of the principle of territorial integrity of Armenia and Azerbaijan.
Scholz also noted that the humanitarian situation in Nagorno-Karabakh is increasingly becoming extreme, "Therefore, our common goal should be to find a long-term and viable solution for the benefit of the people living there," he said.
The chancellor emphasized that it is essential to protect human rights and the rights of all residents of the two states by international norms and obligations.
Scholz also praised the mediation efforts of the President of the European Council, Charles Michel.
"There are all grounds for the desire to settle the conflict peacefully," the chancellor added.
Follow us on Telegram
Similar materials