Monday, 20 March 2023
USD385.33
EUR407.67
RUB4.84
In Tbilisi, in front of the parliament, passions have heated up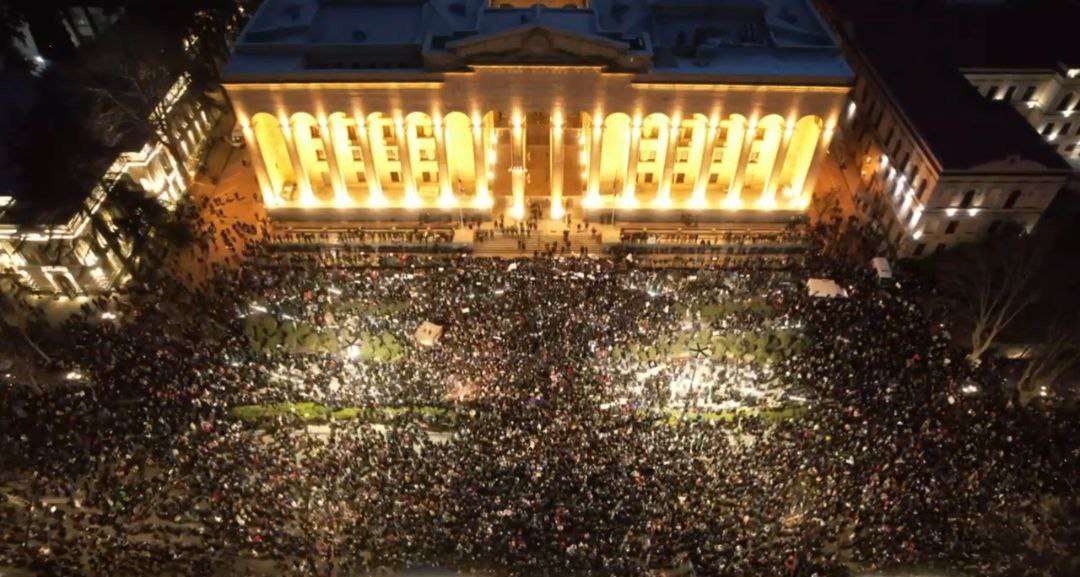 The protest continues in Tbilisi. The rally participants first demanded to cancel the "Foreign Agents" law adopted by the parliament in the first reading and release those arrested the day before. They gave the government one hour for all that.
After the request expired, the protesters announced they would form a living wall around the parliament and prevent its work. After some time, passions heated up. The protesters removed the barriers of the parliament and threw bottles at the police. At the moment, law enforcement officers are using water cannons.
Let's remind you that on Tuesday, the Georgian parliament unexpectedly adopted the law on "foreign agents" in the first reading, similar to the Russian legislation aimed at limiting Western influence. All this caused spontaneous protests and clashes near the parliament, during which the police used tear gas and water cannons.
Follow us on Telegram
Similar materials