Wednesday, 29 March 2023
USD385.33
EUR412.39
RUB4.86
Details from the Mirzoyan-Lavrov meeting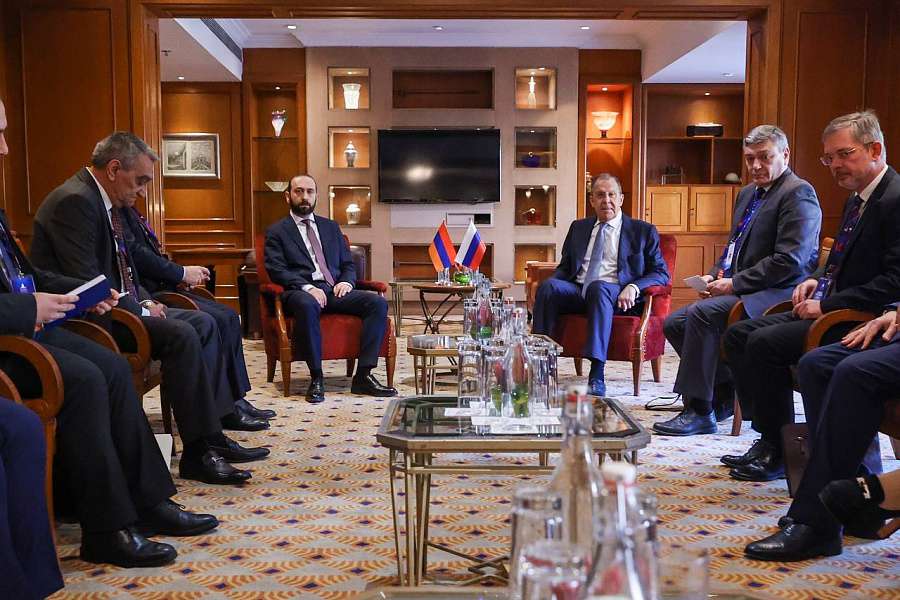 On March 3, Russian Foreign Minister Sergey Lavrov had a private conversation with Armenian Foreign Minister Ararat Mirzoyan within the framework of the 8th international conference "Raisin Dialogue" in New Delhi.
According to the press release of the Russian Foreign Ministry, "the heads of foreign political departments discussed urgent issues of the bilateral agenda. The approaches to promoting cooperation on international platforms have been approved within the framework of general integration associations.
Thoughts were exchanged on regional issues. The urgency of intensifying efforts in all ways of the Armenian-Azerbaijani settlement was noted by the agreements of the leaders of Russia, Armenia, and Azerbaijan on November 9, 2020, January 11, 2021, November 26, and October 31, 2022.
The negotiations took place in a friendly and reliable atmosphere. We reached an agreement about further contacts on diplomatic lines.
Follow us on Telegram
Similar materials