Thursday, 30 March 2023
USD385.56
EUR413.50
RUB4.86
"Moscow does not intend to use nuclear weapons in Ukraine," Russian representative at the United Nations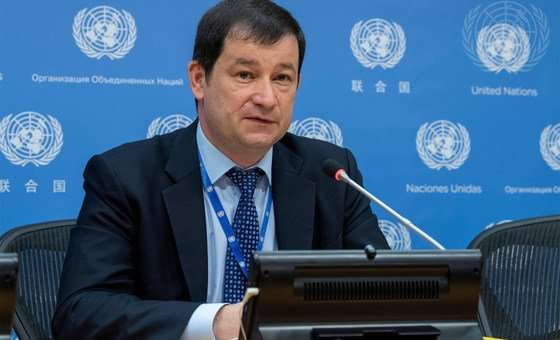 "In the current situation, Russia does not intend to use nuclear weapons in Ukraine," First Deputy Permanent Representative of the Russian Federation to the United Nations Dmitry Polyansky said in an interview with the "Maveric News" platform.
"First of all, I would like to say that we have a nuclear doctrine, which states that we will not be the first to use nuclear weapons; they can be used only in the presence of a threat to the existence of Russia.
I emphasize that we do not plan to use nuclear weapons in the current situation around Ukraine. From a military point of view, there is no sense in it," Polyansky emphasized.
Follow us on Telegram
Similar materials