Sunday, 2 April 2023
USD385.81
EUR414.61
RUB4.82
Blinken arrived in Kazakhstan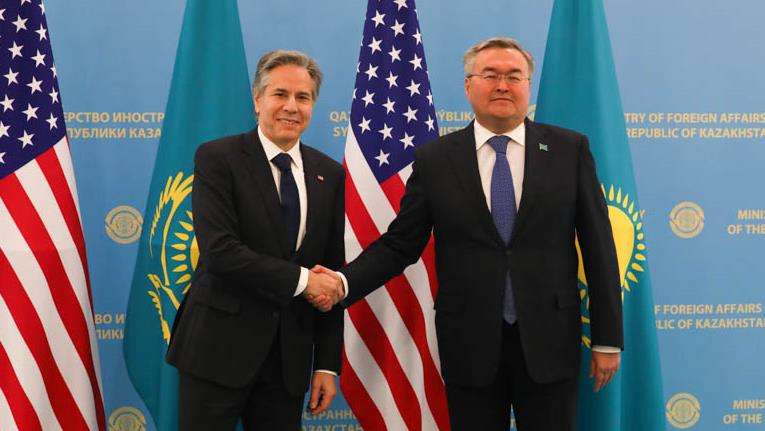 US Secretary of State Anthony Blinken arrived in Kazakhstan. "Gazinform" agency reports this.
This is the first visit of the head of the American diplomacy to Kazakhstan.
The US Secretary of State held talks with Deputy Prime Minister, Minister of Foreign Affairs of Kazakhstan Mukhtar Tleuberdi. Blinken's meeting with President Kasimjomart Tokayev is expected.
And today in Astana, the ministerial meeting of the heads of foreign political departments of Central Asia and the United States in the C5+1 format will take place with the participation of the US Secretary of State. Issues of further development of regional cooperation and partnership with the USA are on the agenda.
Follow us on Telegram
Similar materials