Thursday, 30 March 2023
USD385.56
EUR413.50
RUB4.86
The UN General Assembly adopted a special resolution on the Russian-Ukrainian war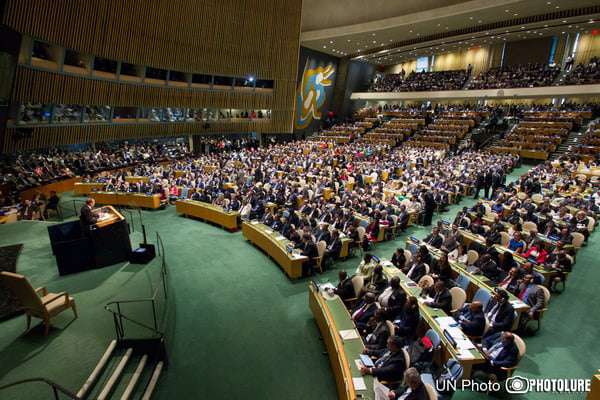 In a special session, the UN General Assembly adopted a resolution calling for Russia to stop military operations in Ukraine and withdraw its troops. BBC reports. UN Secretary-General Antonio Guterres had condemned the Russian invasion of Ukraine, calling it "an insult to the collective conscience of the world."
141 countries voted in favor of the resolution, 7 states opposed it, and 32 more abstained.
The resolution states that the UN:
Calls for upholding the principles of the UN Charter, which underpin the achievement of a comprehensive, just and sustainable peace in Ukraine;
Reaffirms its commitment to the sovereignty, independence, unity, and territorial integrity of Ukraine within its internationally recognized borders, including its territorial waters;
Reiterates its demand for the Russian Federation to immediately, completely, and unconditionally withdraw all its armed forces from the territory of Ukraine within its internationally recognized borders;
Calls on all parties to observe international law, including in the field of treatment of prisoners of war and protection of civilians;
The UN also states the need to hold perpetrators accountable for crimes committed on the territory of Ukraine through proper, fair, and independent investigations and prosecutions at the national or international level.
Follow us on Telegram
Similar materials