Tuesday, 21 March 2023
USD385.22
EUR407.81
RUB4.84
Ivanishvili bets on Ukraine's defeat, doubts Georgia's European future; Gakharia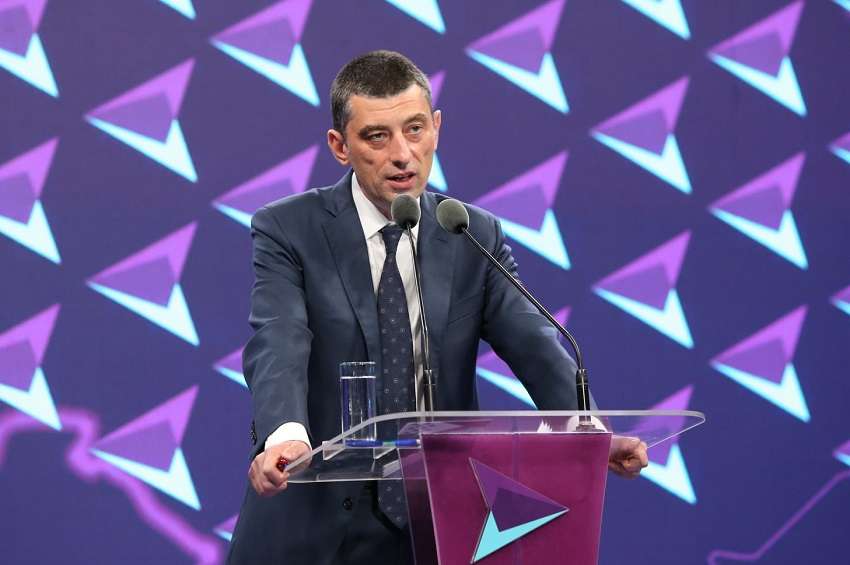 "Today, the greatest threat to our European future is created by the government, whose policy is neither cautious nor balanced," said Giorgi Gakharia, the leader of the "For Georgia" party, during the briefing.
As the former prime minister noted, today, Georgia has a real opportunity to gain time from history and become a full member of the European family, thereby achieving long-term stability, prosperity, and guaranteed peace.
"Europe is peace, and standing alone against Russia means war. Occupation and war are our historical experience, which has repeatedly shown that, apart from joining the West, Georgia has no other geopolitical choice in our complex region. Today, the biggest threat to our European future is the current government, whose policies are neither cautious nor balanced anymore. Today, the "Georgian Dream" bets on the defeat of Ukraine and builds the country's foreign policy on that logic. At this responsible moment, "Dream" questions the European election and asks whether we need such a Europe. Is it good or bad to have visa-free communication with the EU? There is a danger that soon, referring to the law, it will consider all those with an opposing opinion as agents," Gakharia stated.
According to him, "Dream" chose to stay in power at all costs instead of the European future. "I appeal to the people remaining in "Dream." You are the tools of this criminal process. Ivanishvili is carrying out this criminal plan with your hands, and you should realize that even Ivanishvili cannot sneak out of the back door; everyone's responsibility will be personal. Georgia has never been so close to European integration as it is today and has never been so close to missing that opportunity. This missed opportunity will be a crime for future generations. We can evaluate the past differently, but we believe that Georgia's future is in Europe, and we must act. Whoever can, together, separately, today it is no longer important," said Gakharia.
Follow us on Telegram
Similar materials