Monday, 20 March 2023
USD385.33
EUR407.67
RUB4.84
"The EU allocated 27 million euros to support the victims of the conflict;"Borel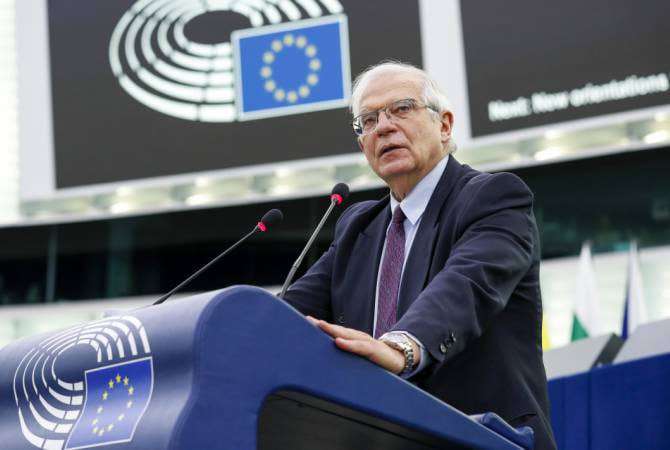 The High Representative of the EU Foreign Policy, Josep Borrell, addressed the questions of the Greek member of the European Council Papadakis regarding the opening of the Lachine Corridor, the EU observation mission, and the negotiations.
Borel, in particular, answered, "The EU 2022 collected 3.6 million euros for humanitarian assistance to eliminate the consequences of the Armenian-Azerbaijani conflict. It has been fully allocated to the International Committee of the Red Cross (ICRC), which is the only international humanitarian organization that can operate in the Lachin Corridor.
Since the escalation of the conflict, the EU has provided around €27 million in humanitarian aid to support the most vulnerable populations affected by the hostilities."
Follow us on Telegram
Similar materials