Saturday, 25 March 2023
USD385.22
EUR411.28
RUB4.86
"Compromise with Putin is impossible," Zelensky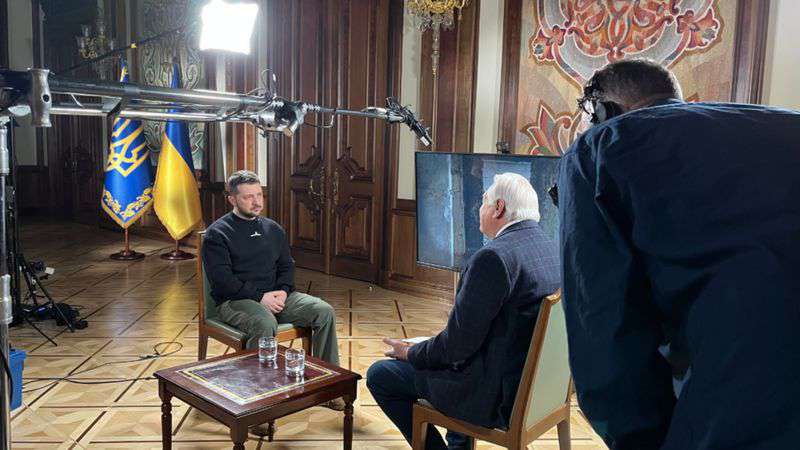 President of Ukraine Volodymyr Zelensky interviewed BBC international commentator John Simpson. Zelensky answered questions about the possibility of a compromise with Russia, European support, relations with Belarus, and a possible Russian spring offensive.
Zelensky's interview is dedicated to the anniversary of the large-scale Russian invasion that began on February 24, 2022.
"We are going to Europe; Ukraine chose that path. All this cannot be lost. Ukraine wants security guarantees. Therefore, any territorial compromise will only weaken our state. We make a million compromises in life, but I rule out a compromise with Putin because there is no faith," said Zelensky.
Follow us on Telegram
Similar materials