Wednesday, 29 March 2023
USD385.67
EUR414.14
RUB4.89
High-ranking officials of CIS, CSTO and EAEU met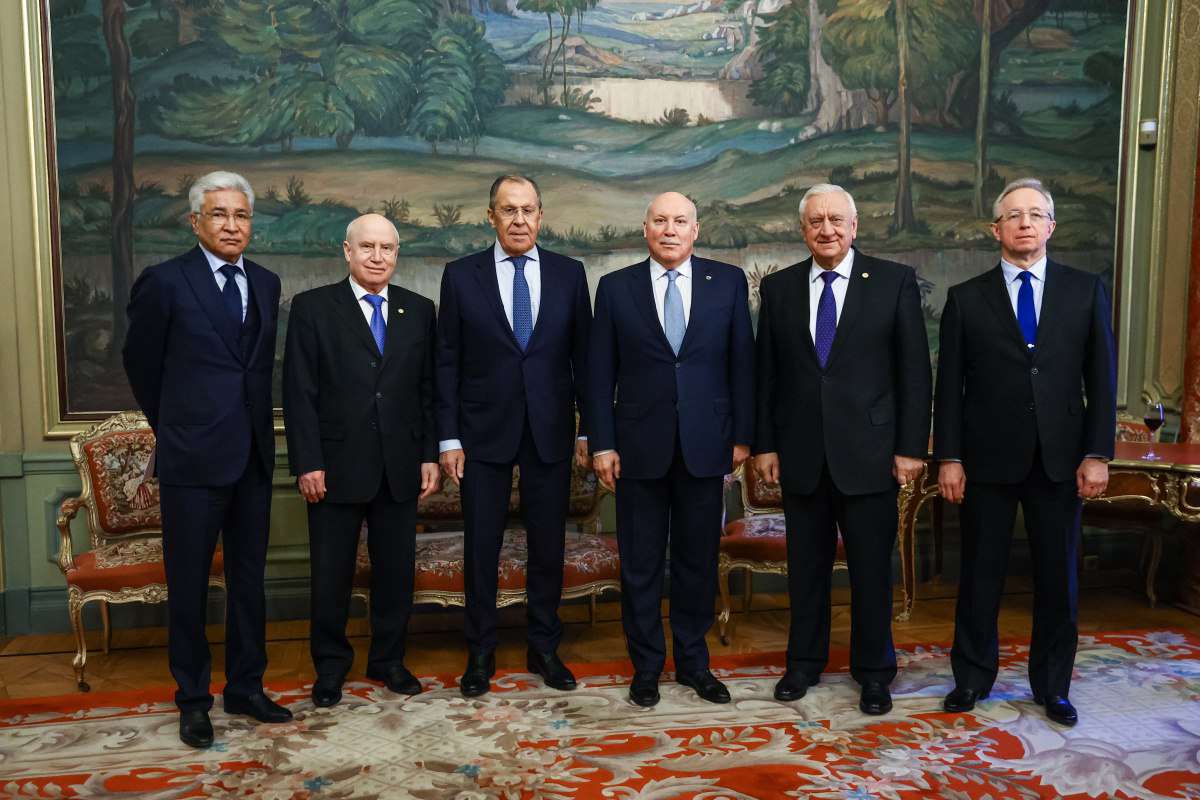 CSTO General Secretary Imangali Tasmagambetov participated in the meeting of Russian Foreign Minister Sergey Lavrov with the heads of administrative structures of the CIS, CSTO, EAEU, and the Union State.
Secretary General of the Commonwealth of Independent States Sergey Lebedev, Chairman of the Board of the Eurasian Economic Commission Mikhail Myasnikovich, State Secretary of the Union State of Belarus, and Russia Dmitry Mezentsev took part in the meeting.
The parties discussed the results of the activities of these associations in 2022 and the perspectives on the direction of cooperation in the coming period.
Follow us on Telegram
Similar materials