Friday, 3 February 2023
USD394.25
EUR422.81
RUB5.38
"The EU mission coincides with Armenia's attempts to disrupt the settlement process," MFA of Azerbaijan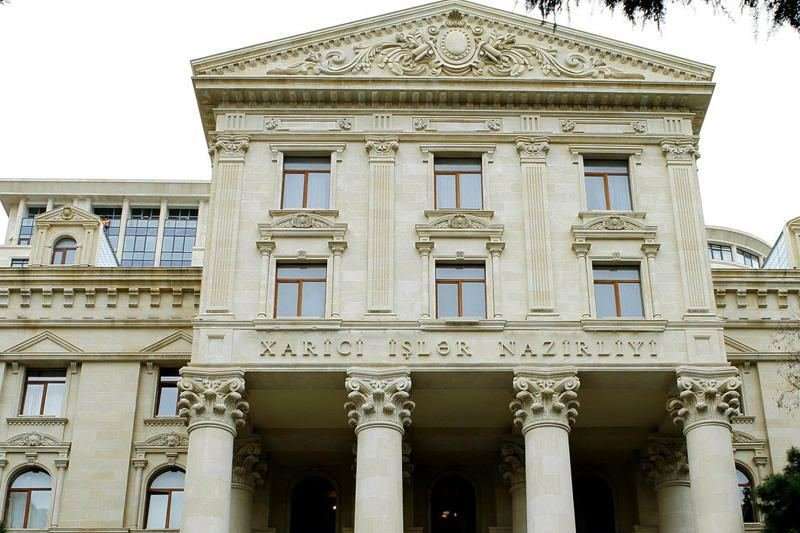 The Ministry of Foreign Affairs of Azerbaijan issued a statement commenting on the approval of the EU civilian mission on the Armenian-Azerbaijani border by the Council of Europe. In particular, it is said in the report.
"We have a firm position as before regarding such activities (including the process of border demarcation), and we believe that it should be carried out exclusively on a bilateral basis and should not be used in any case to disrupt the process of normalization of relations between Azerbaijan and Armenia.
The placement of the EU mission in Armenia should be ensured, taking into account Azerbaijan's legitimate interests, and the mission's activity should not harm mutual trust. The Azerbaijani side expects that maximum attention will be paid to learning lessons from experience during the discussion on the launch of the EU mission.
The existence of the EU monitoring mission in Armenia has coincided with the intensification of Armenia's attempts to disrupt the process of normalization of relations in all three directions, including, accompanied by groundless accusations against the trilateral meeting of the heads of the Council of Azerbaijan, Armenia, and the EU. Thus, initial expectations that the EU mission would contribute to promoting the settlement agenda were not justified."
Follow us on Telegram
Similar materials