Monday, 30 January 2023
USD393.56
EUR421.61
RUB5.44
"We are waiting for the agreement of the Armenian side," The Ministry of Foreign Affairs of Azerbaijan responded to Yerevan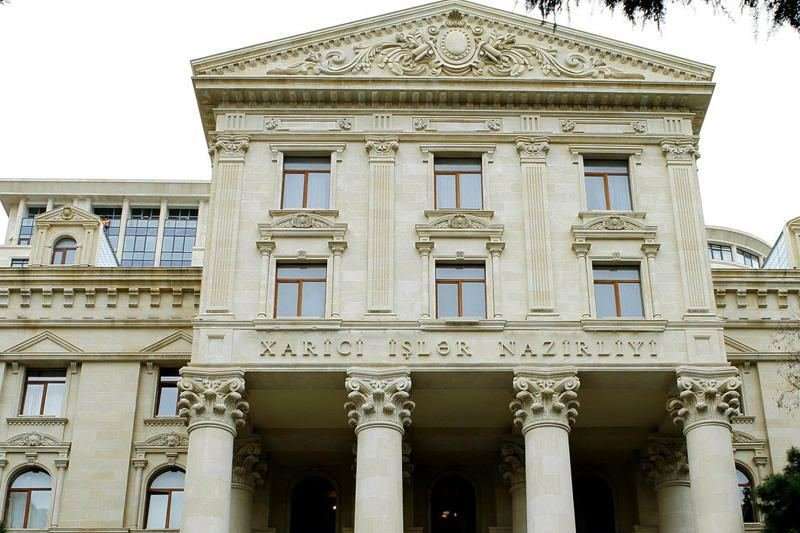 Azerbaijan is the initiator of the process of normalization of relations with Armenia, including the initiator of the signing of the peace treaty, and it is surprising that the Armenian side makes such statements, said the head of the press service of the Ministry of Foreign Affairs of Azerbaijan, Aykhan Hajizade, in response to Ararat Mirzoyan today, at the National Assembly. whose statement, according to which they are waiting for the answer of the Azerbaijani side.
"The negotiations on the peace treaty are not going as Armenia imagines. As you know, Azerbaijan presented the text of the peace treaty for discussion on October 2 of last year in Geneva, and the discussion of the document continued in Washington. On December 23, 2022 in Moscow, as a continuation of the negotiation process, the Armenian side unilaterally did not participate in the third meeting, which unfortunately disrupted the negotiation process.
We reiterate that Azerbaijan is ready to sign a peace agreement based on the five fundamental principles of the peace process and hold the next meeting for negotiations in a short time. The Azerbaijani side expects from Armenia an agreement to organize another meeting," he said.
Similar materials