Friday, 3 February 2023
USD394.36
EUR425.22
RUB5.42
The CE condemned Azerbaijan's aggression against the sovereign territory of Armenia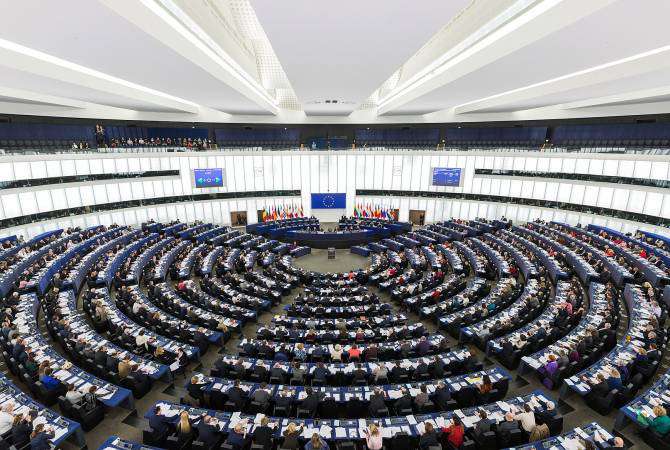 During the plenary session of the European Parliament (EP) from January 16 to 19, with the vote held on January 18, "Implementation of the common foreign and security policy" was adopted. 2022 annual report" (CFSP) resolution.
According to "Armenpress," the speaker was the chairman of the Foreign Relations Committee of the European Parliament, David McAlister. The CFSP is the leading annual report of the Council on foreign policy issues, and the agreement and acceptance of any wording in it form the joint political line of the Council.
In the report:
- Strongly condemns Azerbaijan's 2022 against the sovereign territory of Armenia. The September aggression violates the ceasefire and has severe consequences for peace.
- It is reaffirmed that the territorial integrity of Armenia must be fully respected, and the Azerbaijani authorities are called upon to withdraw their troops from all territories within Armenia immediately.
- Conviction is expressed that it is impossible to achieve stable peace between Armenia and Azerbaijan by military means. This requires a comprehensive political settlement by international law, including the UN Charter, the OSCE 1975 Helsinki Final Act, and the OSCE Minsk Group 2009. fundamental principles of territorial integrity, self-determination, and non-use of force.
- Concern is expressed regarding the war crimes and inhumane treatment of Armenian prisoners of war and civilians by the Azerbaijani Armed Forces, and calls on the Azerbaijani authorities to release the prisoners of war under their control.
- Support is expressed for the initiative of the President of the European Council, Charles Michel, to hold trilateral meetings with the leaders of Armenia and Azerbaijan. It is emphasized that the comprehensive peace agreement between Armenia and Azerbaijan should address the root causes of the conflict, including the rights and security of the Armenian population living in Nagorno-Karabakh, the displaced return of persons and refugees, protection and preservation of cultural and religious and historical heritage, as well as territorial integrity.
- The deployment of the EU civilian mission on the border of Armenia with Azerbaijan is welcomed, and the EU Council is called upon to expand the number of deployed experts, increase the mission's capabilities, and strengthen the presence in the region.
- It is noted that any deepening of EU relations with Azerbaijan should be conditional, depending on the country's provision of significant progress regarding human rights, the rule of law, democracy, and fundamental freedoms.
- The CFSP report on Turkey section mentions the country's ongoing destabilizing actions in the South Caucasus, among other regions.
At the January 18 plenary session of the Council of Ministers, the amendment submitted to the report on the blocking of the Lachin Corridor by Azerbaijan was also adopted, which states: "The European Parliament strongly condemns Azerbaijan's illegal blockade of the Lachin Corridor in violation of the tripartite declaration of November 9, 2020, which aims to create a humanitarian crisis for the people of Nagorno-Karabakh. The Parliament demands the authorities of Azerbaijan to restore freedom of movement through the Lachin Corridor immediately."
Follow us on Telegram
Similar materials