Sunday, 5 February 2023
USD394.25
EUR422.69
RUB5.38
"Armenia and Azerbaijan have concerns regarding the implementation of the 2020 agreements," OSCE UK Ambassador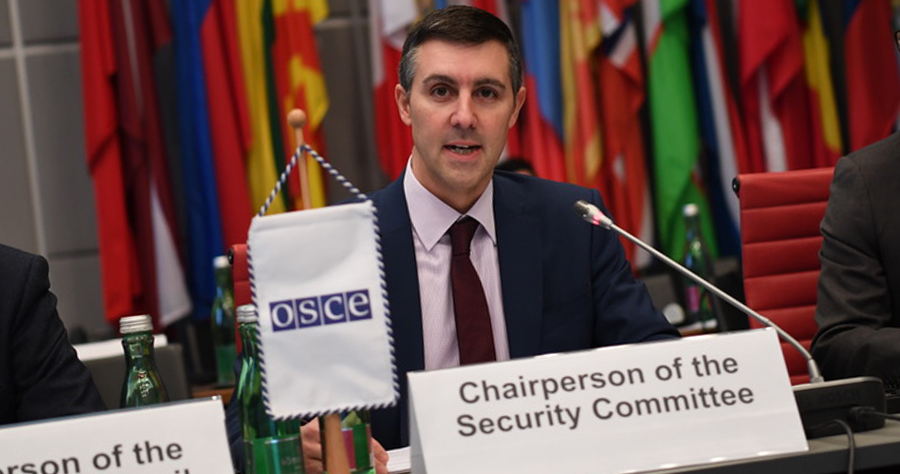 At the special session of the OSCE Permanent Council, which was convened at the initiative of Armenia, Great Britain's ambassador to the OSCE, Neil Bush, referred to the Armenian-Azerbaijani conflict, the blockade of the Lachin Corridor, and other issues. RA Minister of Foreign Affairs Ararat Mirzoyan also participates in the session.
The ambassador, in particular, stated, "The continued disruption of the Lachin Corridor and the associated humanitarian consequences are deeply concerning.
Despite raising this issue here at the OSCE and the UN Security Council, we regret that significant progress has yet to be made. We call on the government of Azerbaijan to take all measures to allow the unimpeded movement of humanitarian goods and civilians.
The United Kingdom acknowledges that both sides have concerns about implementing the 2020 ceasefire agreements. We call on Armenia and Azerbaijan to engage in meaningful negotiations to find a settlement that will ensure sustainable peace and stability in the region.
The United Kingdom offers its continued, unwavering and unconditional support to international mechanisms, including the OSCE, which work to support peace between Armenia and Azerbaijan. Peace can only be achieved through dialogue facilitated by peaceful means."
Follow us on Telegram
Similar materials