Tuesday, 6 December 2022
USD394.69
EUR409.81
RUB6.02
The British Prime Minister arrived in Kyiv and met with Zelensky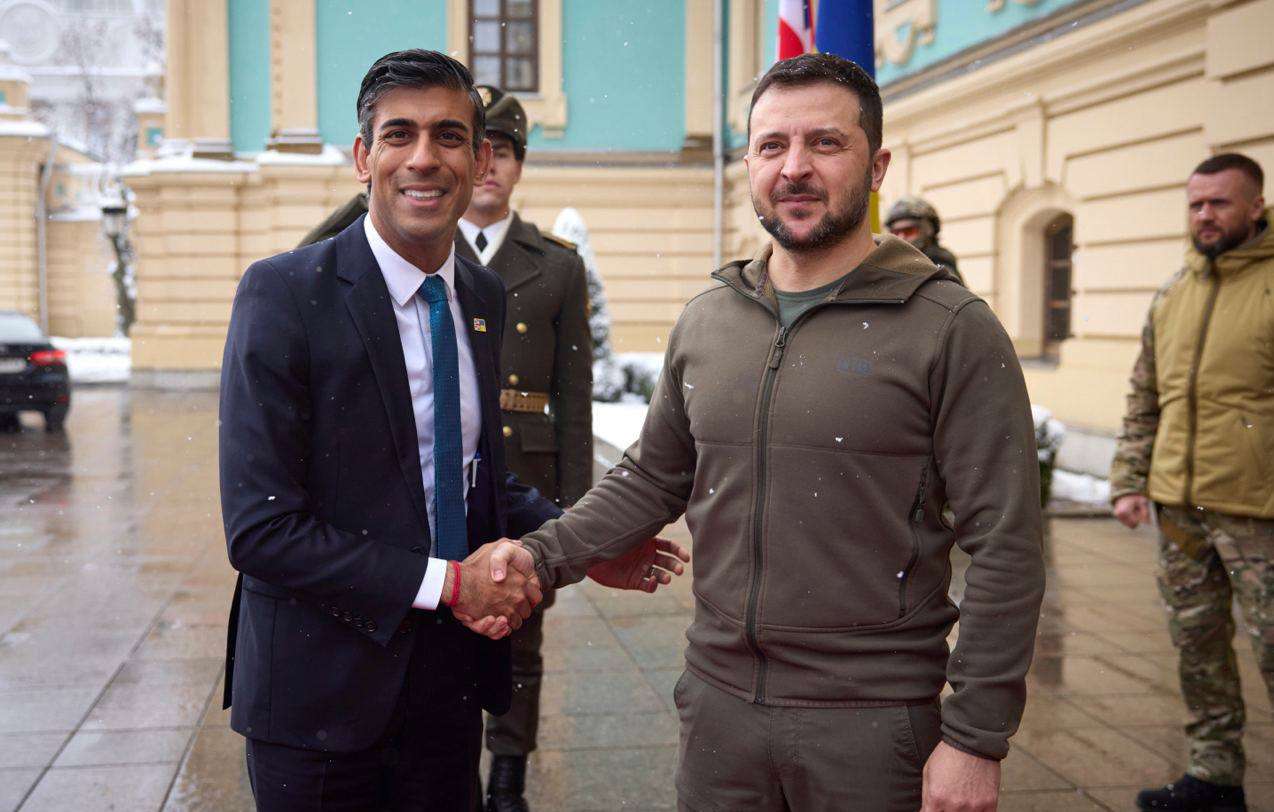 Downing Street reports that British Prime Minister Rishi Sunak visited Kyiv on Saturday, held talks with Ukrainian President Volodymyr Zelensky, and promised him further military assistance.
"During the meeting with President Zelensky, Sunak confirmed that Great Britain will transfer a large batch of weapons for air defense," the press release states.
The aid package is said to be worth 50 million pounds. In particular, we are talking about weapons designed to fight against drones.
Similar materials