Monday, 5 December 2022
USD394.69
EUR409.81
RUB6.02
Moscow and Baku will cooperate in the development of border checkpoints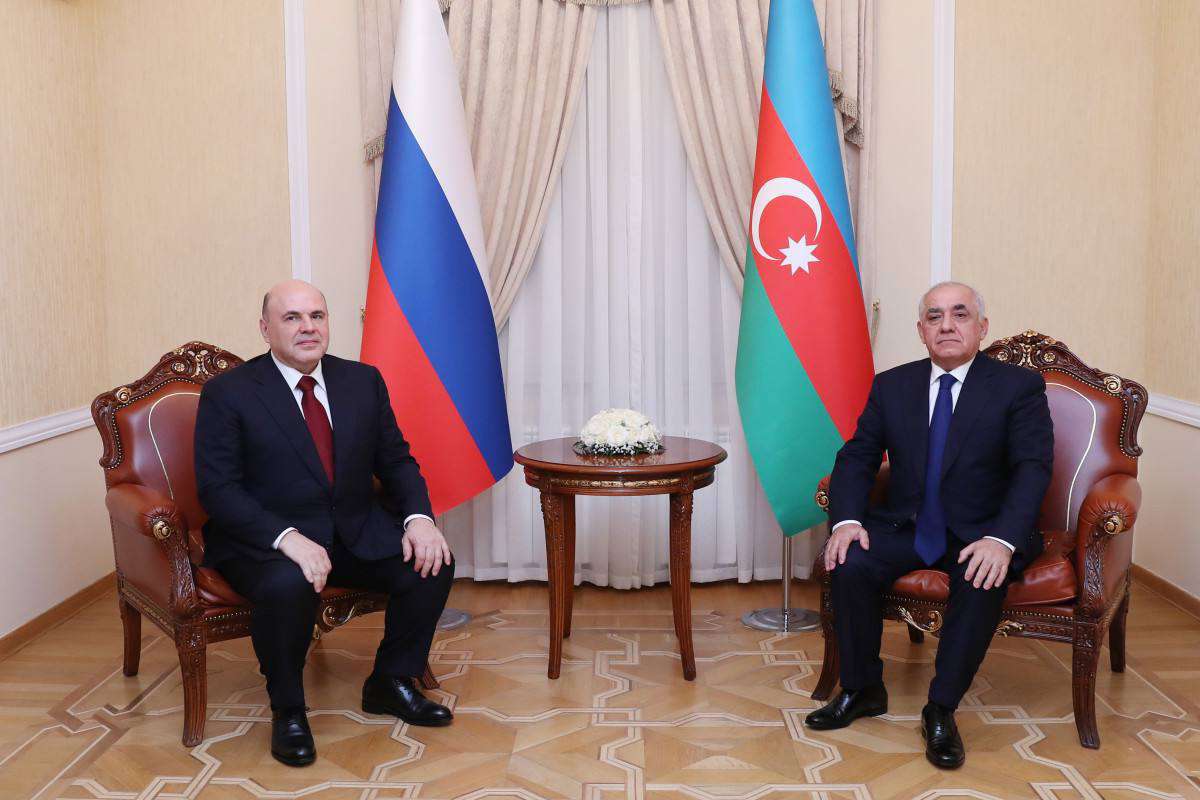 The meeting of the Prime Ministers of Azerbaijan and Russia took place in Baku. Asadov and Mishustin first held a face-to-face meeting, which then continued in an expanded format with the participation of delegations from both countries.
During the meeting, the parties expressed satisfaction with developing Azerbaijani-Russian relations in various fields. According to the meeting results, signing several bilateral documents was considered a logical result of diligent and practical work.
Baku and Moscow signed an intergovernmental agreement on cooperation between the countries on the coordinated development of border crossing points and transport approaches to them.
An agreement was also signed on information cooperation in the legalization of proceeds of crime during the cross-border movement of funds by natural persons and the fight against terrorist financing.
A memorandum was also signed between the Ministry of Industry and Trade of the Russian Federation and the Ministry of Economy of Azerbaijan on cooperation in shipbuilding.
Similar materials