Monday, 5 December 2022
USD394.69
EUR409.81
RUB6.02
Scholz is ready to negotiate with Putin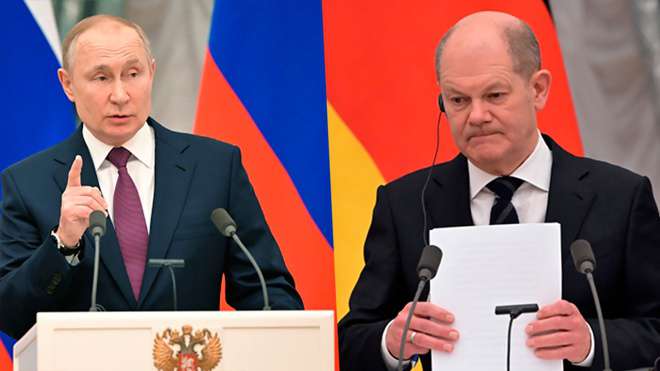 After the incident in Poland and Russia's missile attack on Ukraine, German Chancellor Olaf Scholz is ready to continue his phone conversations with Russian President Vladimir Putin. Wolfgang Buechner, the representative of the German government, stated this at the briefing held on Wednesday, positively answering the related question of the journalists.
It should be noted that on Tuesday, a rocket exploded in the Polish village of Przewodow (Lublin Voivodeship) on the Ukraine border, resulting in two people being killed. According to Polish President Andrzej Duda, there is still no evidence to show who fired the projectile.
The Polish MFA reported that the missile is in Russian production. And US President Joe Biden noted that there is preliminary information that disputes the claims that the projectile that fell in Poland was launched from Russia.
Similar materials