Friday, 9 December 2022
USD395.50
EUR409.81
RUB5.99
Is the US opening a window for negotiations between Kyiv and Moscow?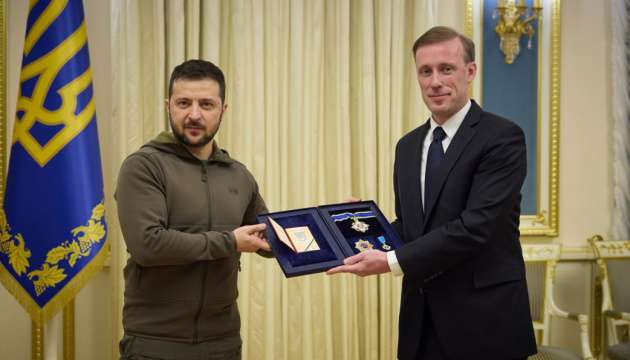 The American Wall Street Journal has published another article analyzing the events around Ukraine and reporting the information received from its sources about the ongoing secret negotiations.
Jake Sullivan, the US President's chief national security advisor, who is the main face in the negotiations with the Russian President's foreign policy advisor Yuri Ushakov and the Secretary of the Security Council of the Russian Federation Nikolai Patrushev, is trying to make Ukraine inclined towards negotiations, according to the newspaper. The window for negotiations was opened by the withdrawal of Russian troops from Kherson and the return of the territory to Ukraine.
Although high-ranking officials in Washington support Ukraine, they also understand that there cannot be an absolute victory on any side.
Sullivan visited Kyiv on November 4 and urged the Ukrainian authorities to be more open to peace negotiations. According to WSJ sources, Sullivan urged Ukrainian President Zelensky and his team to be realistic about the talks and set practical demands, including reconsidering the idea of ​​reclaiming Crimea. According to the periodical, Sullivan clearly communicated those two messages to Zelensky and the Minister of Defense of Ukraine.
Although US officials refuse to admit in public statements that they are pressuring Ukraine to go to negotiations, judging by the information from private sources, there is at least such pressure.
Similar materials