Monday, 5 December 2022
USD394.69
EUR409.81
RUB6.02
Zelensky arrived in Kherson (PHOTOS)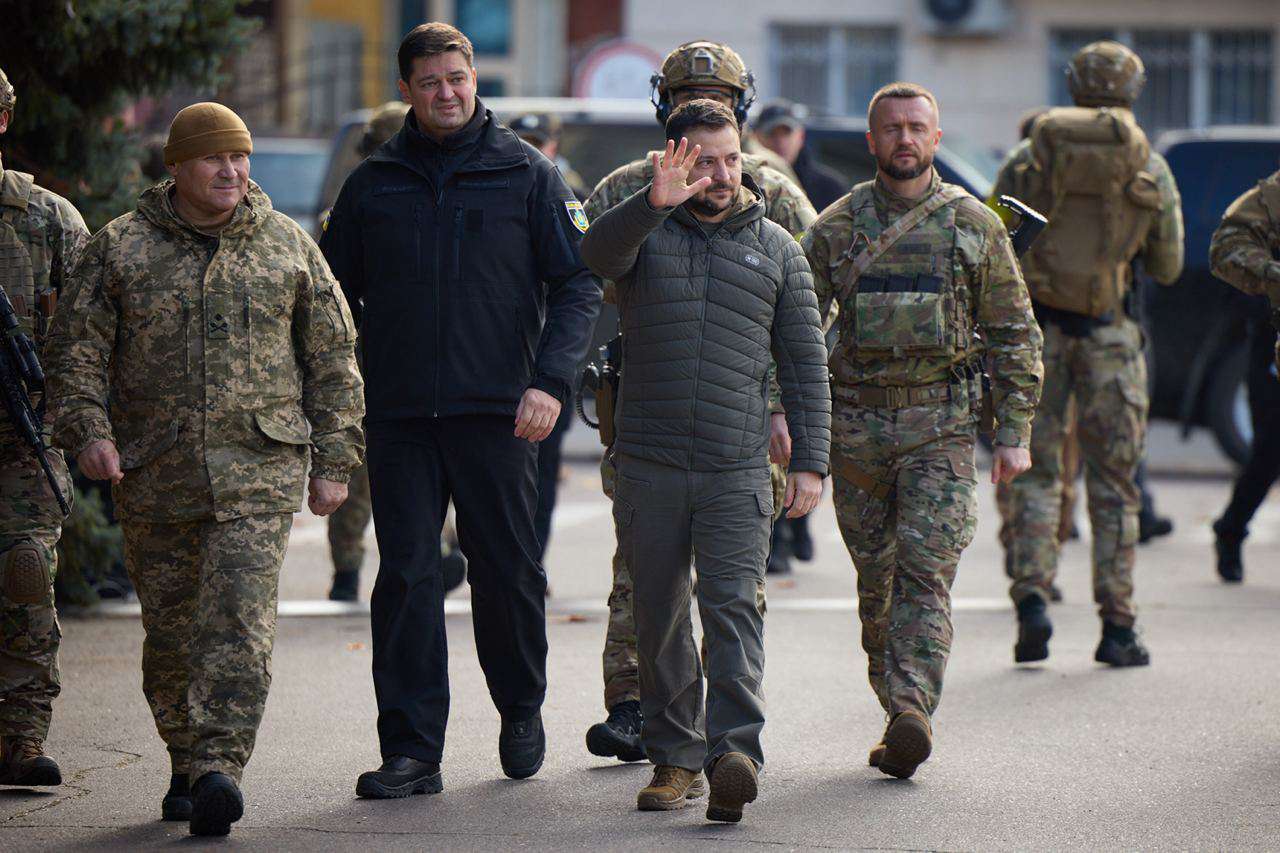 On November 11, the President of Ukraine, Volodymyr Zelensky, arrived in the city of Kherson in the country's south. This is the only regional center in Ukraine under Russian forces' control from March to November.
On November 9, the commander of the Russian troops in Ukraine, Sergei Surovikin, announced that the Russian army was leaving Kherson, building defensive positions along the left bank of the Dnieper.
On November 11, units of the Ukrainian Armed Forces entered the city. On November 12, the staff of the President of Ukraine announced that the regional military administration, the police, and the security service had started work in Kherson and the region.
Similar materials