Saturday, 3 December 2022
USD394.53
EUR406.39
RUB6.03
The State Department is preparing the ground for possible negotiations between Russia and Ukraine. Politico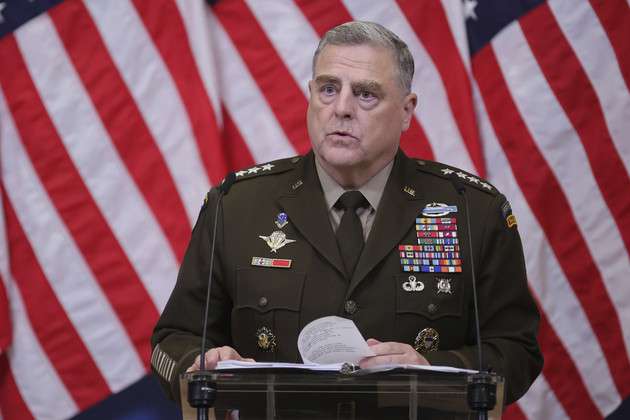 Sources told Politico, "US officials disagreer on whether Ukraine should resume talks with Russia after the liberation of Kherson and ahead of winter." According to the publication, the comments of the Chairman of the US Joint Chiefs of Staff, General Mark Milley, about the prospects of negotiations angered the Ukrainian officials. "The US State Department is creating a basis for possible negotiations." Politico's sources say.
Joe Biden's administration will hold consultations on negotiations with Russia, agreeing on them only with Ukraine. However, the US authorities have yet to take any concrete diplomatic steps. "There are no places, papers, strategies for negotiations," said one of the sources.
The National Security Council of the White House is more active than others against the negotiations. In particular, US National Security Adviser Jake Sullivan publicly opposed such an idea.
These rumors began to spread after Mark Milley's speech at the Economic Club of New York last week. The American general said that "the Russian-Ukrainian front line can be stabilized" in the winter and called to "use the moment" to start negotiations. According to him, there is a possibility that the victory is "unattainable by military means."
Similar materials