Tuesday, 6 December 2022
USD394.69
EUR409.81
RUB6.02
Huawei's new smartphone, a competitor to the Galaxy Z Flip 4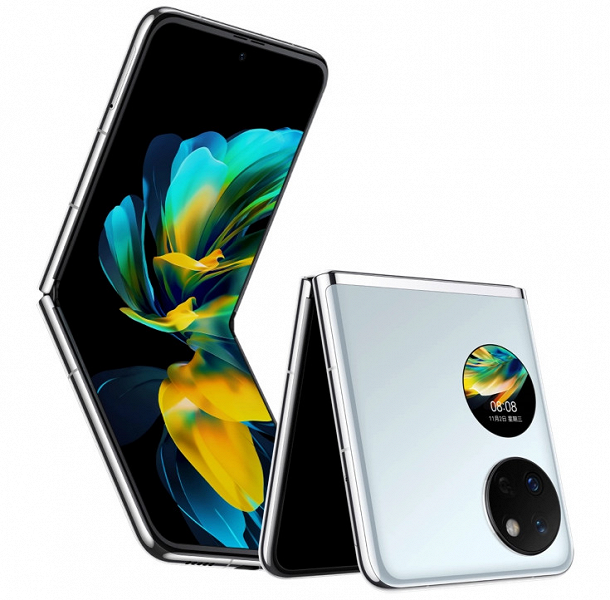 Huawei has launched its new foldable smartphone, the Huawei Pocket S, a simplified and cheaper version of the Huawei P50 Pocket.
Chinese users can already buy the Huawei Pocket S with 8 GB of RAM and 128 GB of storage memory, starting at $826. The 8/256 GB version will cost $895. From December 2, the most expensive 8/512GB package will be available for $1033.
The smartphone is equipped with a 6.9-inch flexible internal AMOLED Full HD+ screen with a frame rate of 120 Hz, a tiny external AMOLED 1.04-inch, a primary dual camera (40 and 13 MP), a front camera of 10.7 MP, a Qualcomm Snapdragon 778G SoC processor, with a side-mounted fingerprint scanner and a 4000mAh battery with 40W charging support.
Similar materials