Friday, 8 December 2023
USD400.31
EUR428.14
RUB4.26
The Armenian men's team, bronze medalist of the European Chess Team Championship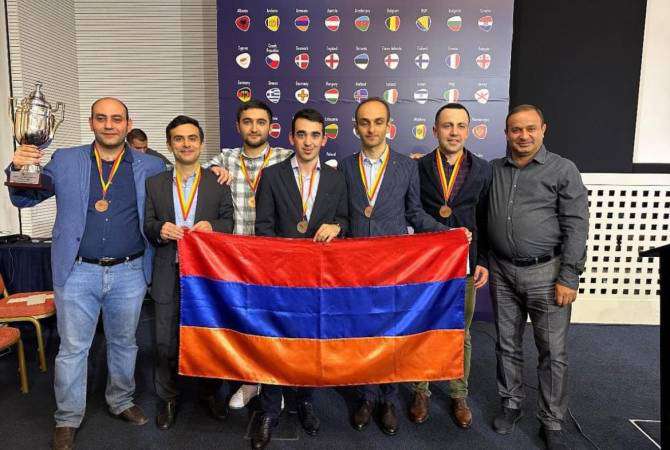 The Armenian men's team won a bronze European Chess Team Championship medal. The Armenian Chess Federation reports this.
In the last round of the championship, Shant Sargsyan won a significant victory over Michael Adams with black pieces. The games of the remaining team members ended in a draw.
Thus, the Armenian team beat the English team with a score of 2.5-1.5, winning the bronze medal.
Follow us on Telegram
Similar materials