Friday, 8 December 2023
USD400.31
EUR428.14
RUB4.26
2 gold, 1 silver and 3 bronze medals from the European U22 Boxing Championship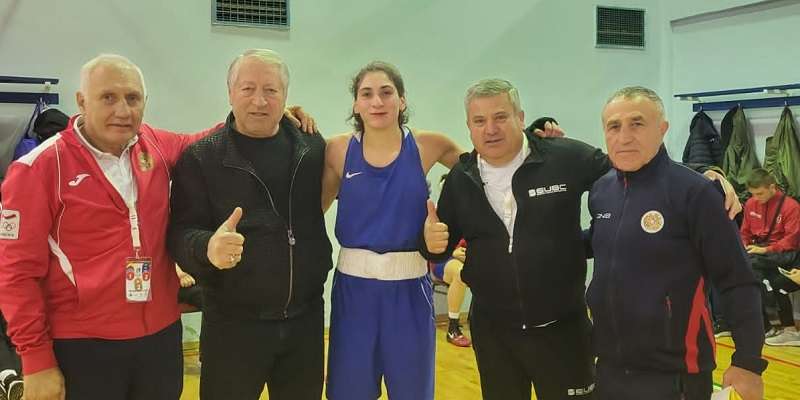 Members of the Armenian boxing team, Ruslan Aslikyan and Elida Kocharyan, won gold medals at the European U22 Championship held in Budva, Montenegro.
In the final of the 57 kg weight class, Aslikyan gained an advantage over the representative of Azerbaijan. In the girls' 60 kg weight class final, Elida Kocharian won a 3:2 voluntary victory over a Romanian athlete.
It should be noted that Armenian boxers won 2 gold, 1 silver, and 3 bronze medals in the European U22 Championship.
51 kg Rudolf Garboyan was awarded the title of Youth EA Vice Champion. In comparison, the other members of the Armenian team, Erik Israelyan (60 kg), Raphael Hovhannisyan (86 kg), and Sona Harutyunyan (63 kg), became bronze medalists.
It should be noted that under the leadership of Karen Aghamalyan, Ruben Garboyan (54 kg), Artur Shakhpazyan (63.5 kg), Ararat Harutyunyan (67 kg), Narek Zakharyan (71 kg), Henrik Tchighrikyan (92 kg), and heavyweight weightlifter Hovhannes Papazyan
Follow us on Telegram
Similar materials