Thursday, 30 November 2023
USD399.94
EUR434.75
RUB4.46
The results of Armenian sambo players were unprecedented in the world championship; the adult AA ended in Yerevan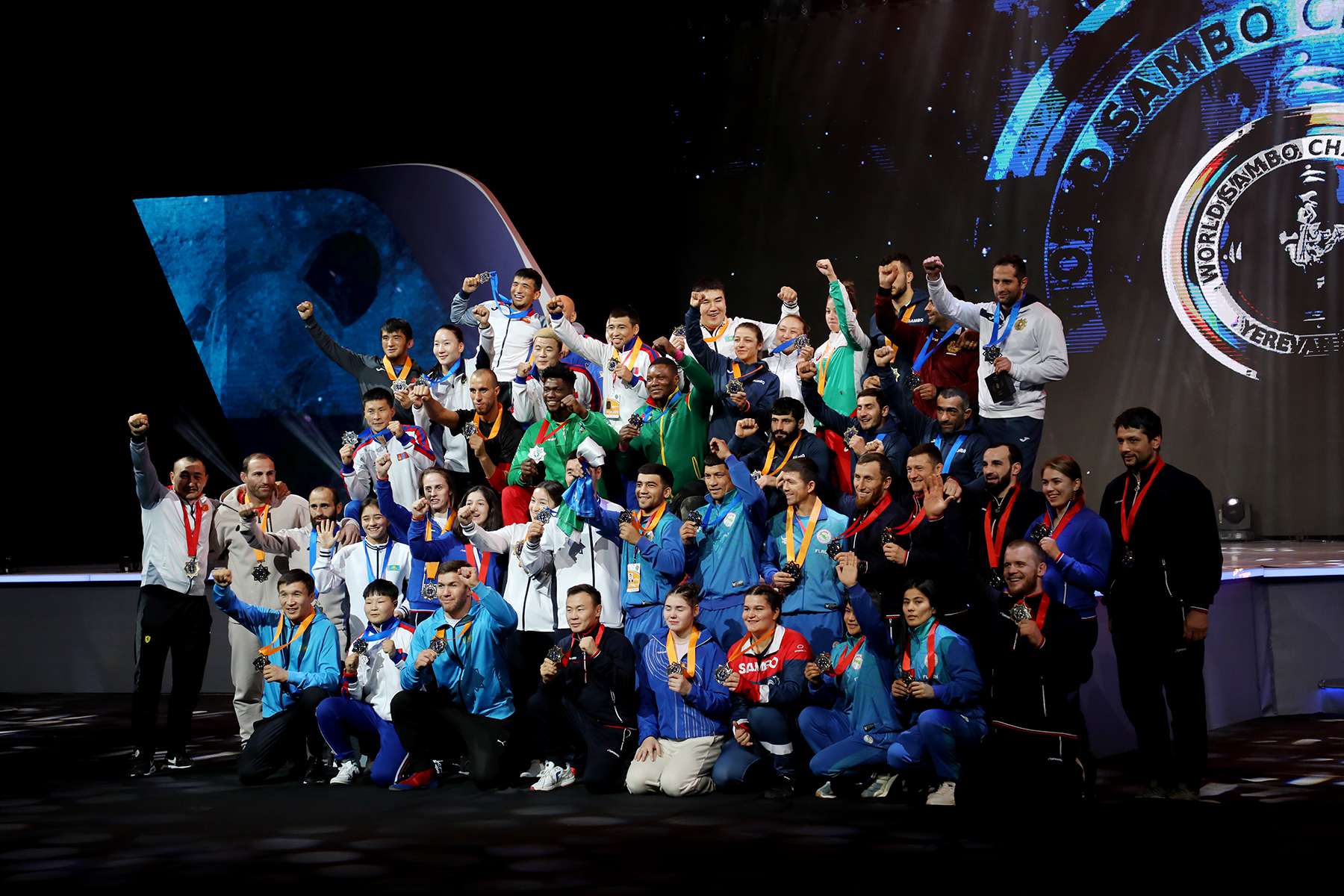 650 sambo players from over 70 countries fought for the coveted world championship medals for 3 days in Yerevan. In women's and men's sports sambo and men's combat sambo competitions, Armenia had representatives in all weight classes and, as a result, was able to win 10 medals: 5 silver and 5 bronze.
According to the RA Deputy Minister of Education, Science, Culture, and Sports, Karen Giloyani, the competitions of Armenian athletes were unprecedented.
"Congratulations to all of us. This is an excellent result. It's more than ever: Armenia's adult sambo team had never won so many medals at the world championships. Unfortunately, we didn't have a gold medal. Some were disturbed by the excitement, some wanted to do much more, but we have what we have: We have to work to have gold medals in the next championship", said Karen Giloyan.
The deputy minister emphasized that Armenia has set a high bar for holding major sporting events. "For 3 days, Yerevan was the capital of world samba players. From an organizational point of view, I can say that the tournament was top-class. The clear evidence of this was the words of thanks from the representatives of the participating countries. Many said this was the best championship they participated in: We can prove that we can hold high-class competitions.
According to Vovik Khojayan, the head coach of the Armenian national team, winning 10 medals at the Senior World Championship is an excellent result.
"It's true, we couldn't win a gold medal, but this was the first time the Armenian senior team won 10 medals at the World Championships. This is an excellent result for us: We were very close to the gold medal. I think the boys lacked confidence a bit against their strength. The fact that they were playing at home also hindered them. The responsibility was great, but there was tension. I think our young people will live up to our expectations next year. In any case, the Armenian team had never had 5 participants in the senior world championship finals. This was unprecedented", said the head coach.
To remind: Aram Aghajanyan (71 kg), Boris Shatveryan (79 kg), Davit Grigoryan (98 kg), from martial sambo, Avetik Poghosyan (88 kg), Vahram Grigoryan (64 kg) were announced as runners-up of the adult sambo world championship held in Yerevan.
Bronze medals were awarded to Vahagn Chalyan (88 kg), Varsik Grigoryan (54 kg), and Vachik Vardanyan (71 kg), Sargis Vardanyan (79 kg), Arman Avanesyan (98 kg):
The Armenian teams participated in the World Championship under the leadership of coaches Vovik Khojayan, Hayk Avetisyan, and Ernest Mirzoyan.
Follow us on Telegram
Similar materials