Saturday, 23 September 2023
Weightlifting AA Garik Karapetyan, small silver medalist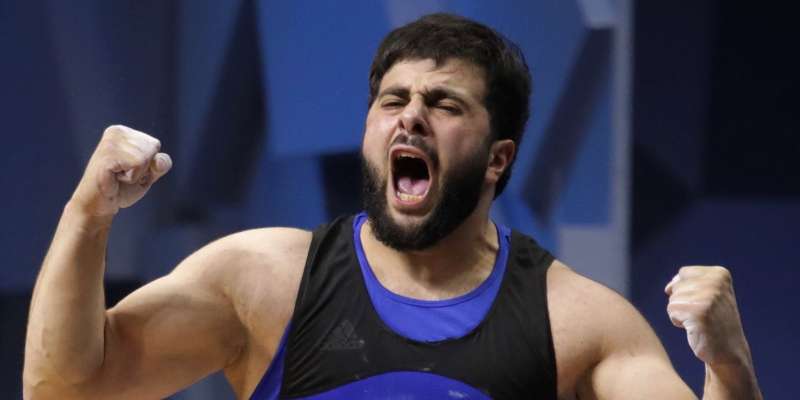 The reigning European champions Garik Karapetyan and Samvel Gasparyan took to the stage in the 102 kg category of the 88th World Weightlifting Championship, ending in Riyadh, the capital of Saudi Arabia.
Gasparyan took the 4th position with the result of 394 kg (178+216 kg) in the two-fight event. With the same effect, Yevgeny Tsygankov, the representative of Belarus, who was the first to lift that weight, became the bronze medalist.
Karapetyan took the 5th place with the result of 393 kg (183+210 kg) of the two-fight event. Karapetyan held the 183 kg barbell above his head in the snatch exercise, won a small silver medal, and set a world record for young people.
Chinese representative Li Huanhua was awarded the world champion title in this weight category with a result of 404 kg in the doubles. Korean Yeonhak Yang (399 kg), the winner of group B, won the silver medal.
Today, September 15, Armenia will have three representatives in the National Assembly. At 12:30, Liana Gyurjian will start the fight in women's 81 kg weight class group B. From 20:00, 87 kg weightlifters Hripsime Khurshudyan and Tatev Hakobyan will take the stage in the evening.
Let's remind: Gor Sahakyan secured the only medal in the biathlon as part of the Armenian national team with a weight of 67 kg, becoming the bronze medalist of the adult world championship with a result of 312 kg (142+170). The Armenian weightlifter also won a small bronze medal in the snatch exercise.
Over 700 athletes from 120 countries have registered for the 88th World Championship. The World Heavyweight Championship is a qualifier for the 2024 Paris Olympics.
Follow us on Telegram
Similar materials