Thursday, 21 September 2023
"Yerevan is a beautiful city but lacks a 5-star stadium." Petrakov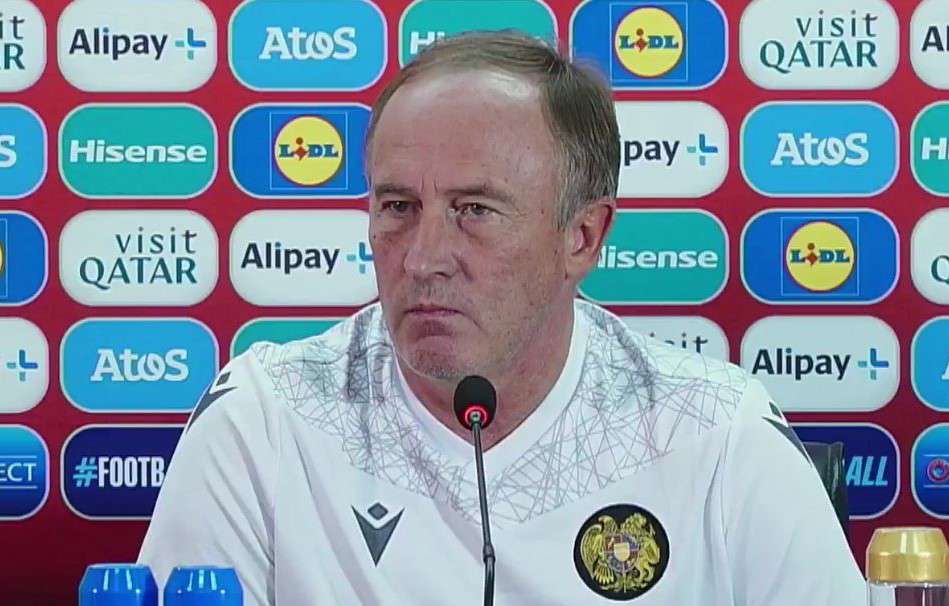 The head coach of the Armenian national football team, Alexander Petrakov, answered journalists' questions before the Euro-2024 qualifying round match against Croatia.
According to him, after the match with Turkey, they are working on the team's recovery, and thanks to what they can win, the coach noted. "We are playing at home, in Yerevan, for our fans, it will motivate us, and we can win by playing discipline, self-dedication, listening to the coaches' instructions, and doing it right; the luck factor will not be less important."
The head coach of the national team also said that there is progress in the Premier League of Armenia; in particular, new investors are appearing.
"To be honest, I am shocked that Yerevan is such a beautiful city, but something is missing: it is a 5-star stadium, and I have told the president of FFA about it. "So many people want to come to watch football, but there is no suitable stadium," said Petrakov.
As for the new players, the head coach noted that he has yet to watch the game of the Armenian youth team, but he will watch it and draw appropriate conclusions.
"I don't want to lie, but among the football players playing in the Premier League of Armenia, there are no worthy football players I can invite to the national team. I also talked with young people. I encourage those young people who move to foreign clubs not to be afraid and stay here," he said.
Remember that the Armenia-Croatia match will occur on September 11 and start at 20:00 Yerevan time.
Follow us on Telegram
Similar materials