Thursday, 21 September 2023
"Milan" players did not go to the dressing room. Pioli gave instructions to the audience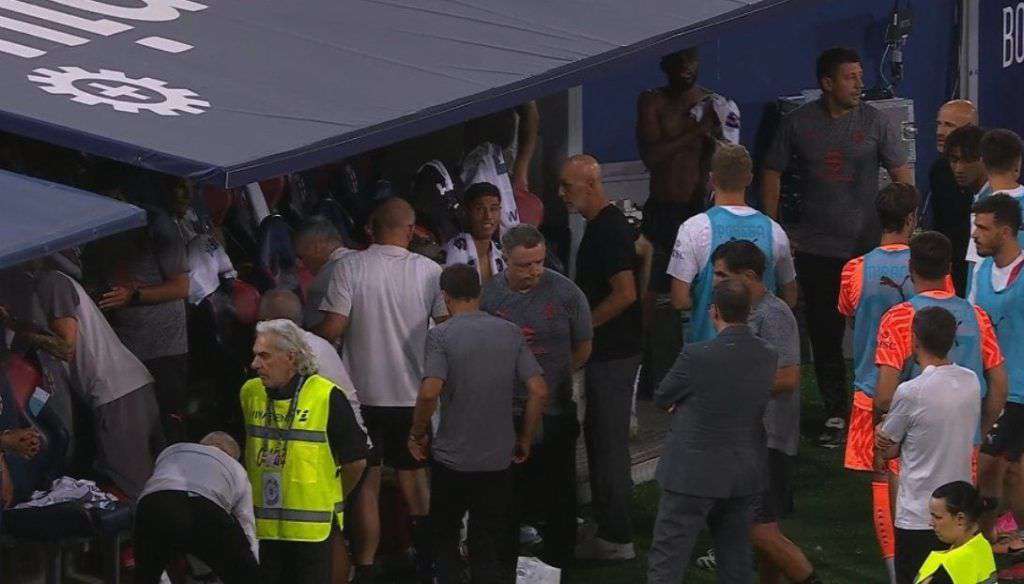 "Milan" did not go to the dressing room during the game break with "Bologna" because of the heat. In the framework of the 1st round of Serie A, the "Rossoneri" beat "Bologna" with a score of 2:0.
After the end of the first half, the players of "Bologna" moved to the dressing room, while the players of "Milan" and the coaches remained on the field, positioning themselves on the sideline, the technical area, and the bench.
Thus, the head coach of Milan," Stefano Pioli, spoke to the team in front of the spectators during the break. Such a decision is consistent with the rules.
Pioli and the coaching staff decided that the air conditioner could not provide adequate conditions due to the intense heat in the guests' dressing room.
Due to the high temperature, all matches of the first two rounds of Series A will take place in the evening.
Follow us on Telegram
Similar materials