Sunday, 2 April 2023
USD385.81
EUR414.61
RUB4.82
Wrestling U23 EA; Knyaz Iboyan defeated his Azerbaijani opponent and reached the semi-finals, other results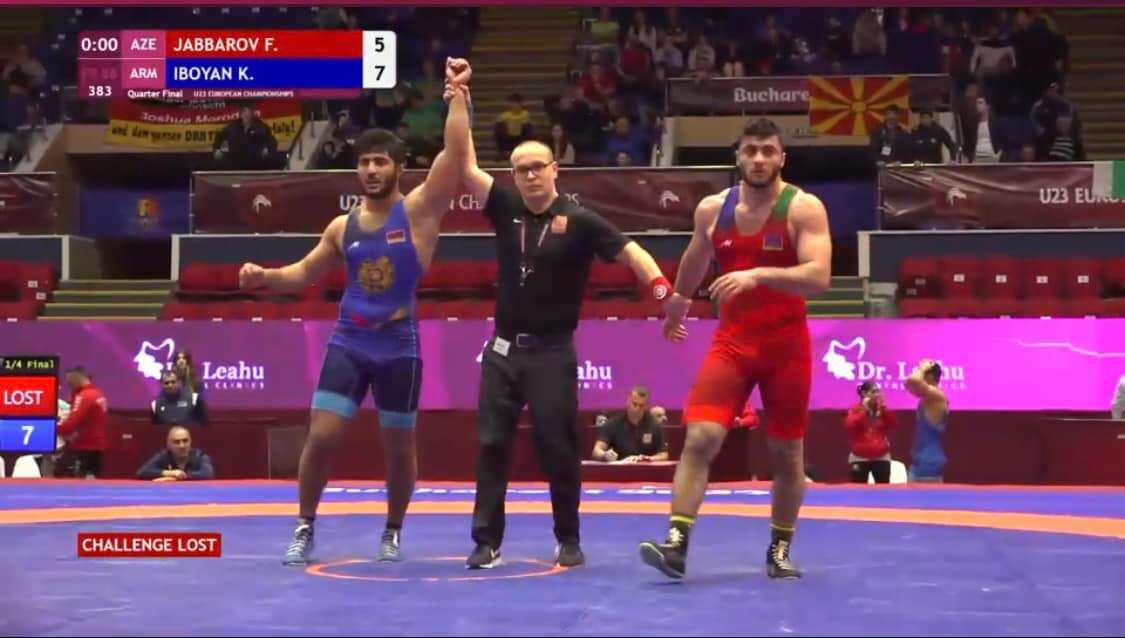 Armenian representative Knyaz Iboyan defeated his Azerbaijani rival and reached the semi-finals at the European Championships of U23 wrestling in Bucharest.
The press service of the Wrestling Federation of Armenia reports this.
Sergey Sargsyan lost to the Georgian wrestler at the start.
Edik Harutyunyan won the consolation match and will compete for the bronze medal with Novruzov from Azerbaijan.
Menu Yaribekyan (74 kg) and 125 kg Martin Simonyan lost in the start.
Mezhlum Mezhlumyan defeated the Moldovan wrestler with a score of 10:0 and reached the semi-finals.
Follow us on Telegram
Similar materials