Tuesday, 21 March 2023
USD385.22
EUR407.81
RUB4.84
The individual European chess championship has ended. results of Armenian chess players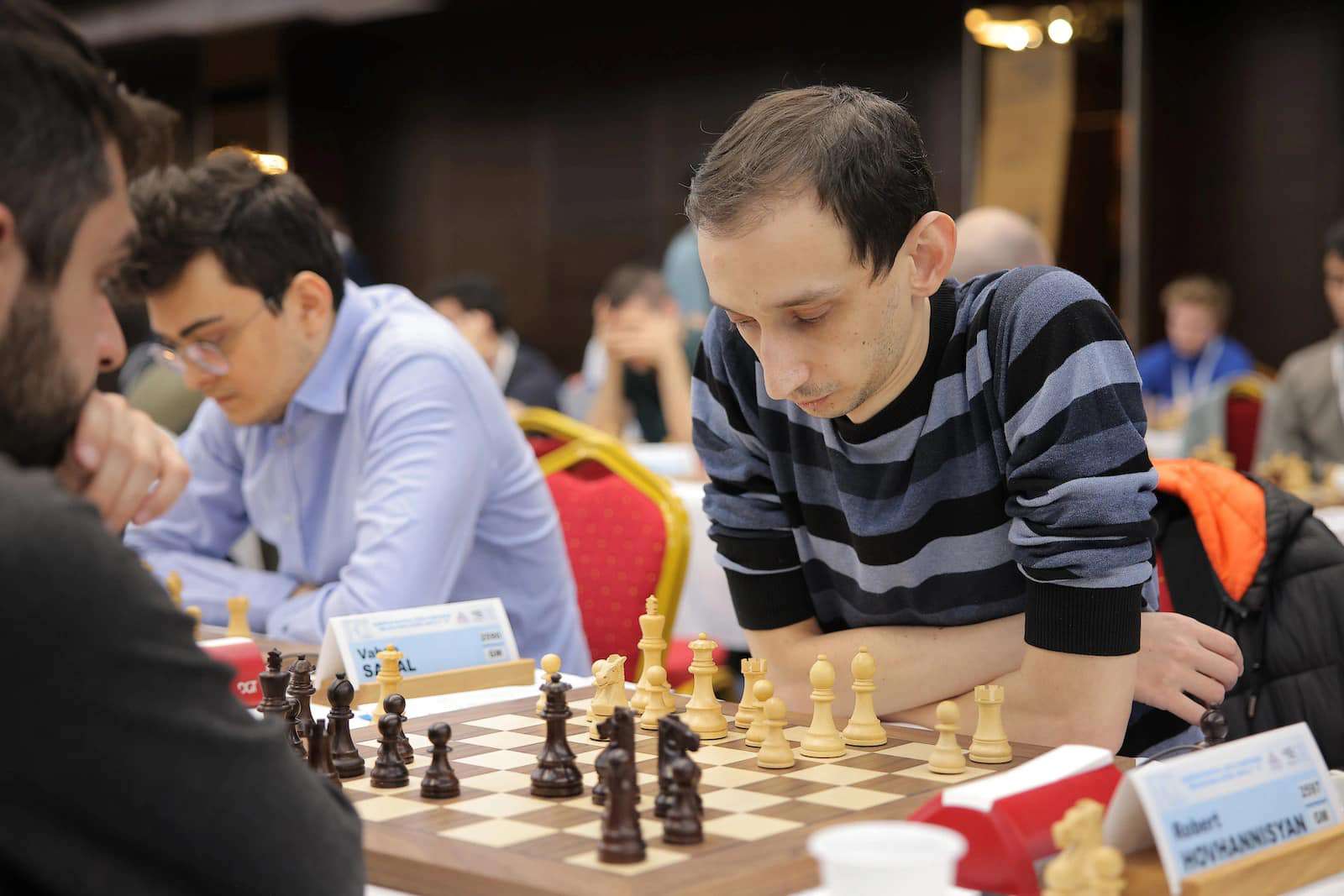 The individual European chess championship ended in Vrnjačka Banja, Serbia, in which Armenia participated with 13 representatives.
Among the Armenian chess players, Samvel Ter-Sahakyan, Shant Sargsyan, and Robert Hovhannisyan showed the best results, scoring 7.5 points out of 11 possible. In the final results, Shant Sargsyan took the 32nd place, Robert Hovhannisyan took the 39th place, and Samvel Ter-Sahakyan took the 41st place.
Russian Alexey Sarana won the title of European champion with 8.5 points. Kirill Shevchenko representing Romania, and Dani Darda, from Belgium, earned the same number of issues, and after the calculation of additional coefficients, they took the 2nd and 3rd positions, respectively.
According to the tournament results, the 23 strongest chess players qualified for the World Cup.
Other representatives of Armenia, Emin Ohanyan, Gabriel Sargsyan, Hayk Martirosyan, and Manuel Petrosyan, scored 7 points each. By the way, during the championship, Gabriel Sargsyan did not suffer any defeats, won 3, and ended eight games with a draw, sharing the 40-74th places in the standings.
Robert Philiposyan and Mamikon Gharibyan scored 6.5 points, Armen Barseghyan - 6, Alex Sahakyan - 5.5, and Sargis Manukyan - 4.5 points.
According to the results of the European Championship, Mamikon Gharibyan fulfilled the norm of international grandmaster for the 3rd time, and Robert Filiposyan fulfilled the middle of international master. Vahe Danielyan and Emin Ohanyan completed the international grandmaster norm for the second time.
I just wanted to remind you to prepare for the European Individual Championship; the Armenian men's team held a training camp in Arzni on February 13-27.
It should also be noted that the Armenian women's chess team is preparing for the 23rd European Individual Championship, which will be held on March 18-29 in Petrovac, Montenegro. Grandmaster Elina Danielyan, international masters Lilit Mkrtchyan and Anna Sargsyan, and women's international masters Mariam Mkrtchyan and Susanna Gaboyan have applied for participation from Armenia.
Follow us on Telegram
Similar materials