Tuesday, 21 March 2023
USD385.22
EUR407.81
RUB4.84
"This season, sorry for my expression, is just a shame because I am not playing," Richarlison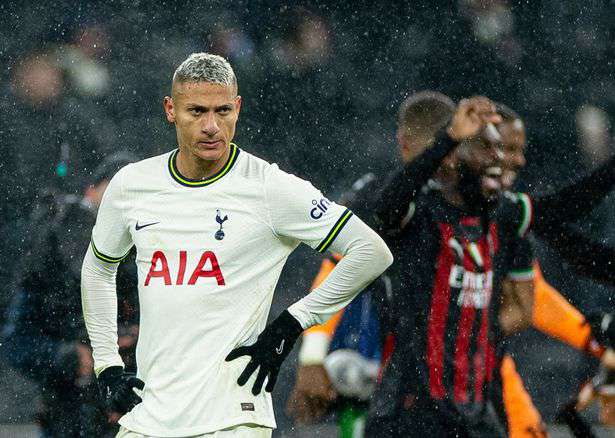 Richarlison expressed dissatisfaction with his role at Tottenham after being excluded from the Champions League.
Yesterday, Tottenham played a draw at home with Milan (first leg: 0:1) and was eliminated from the Champions League in the round of 16 after two games. The Brazilian footballer was substituted in the 70th minute.
"I don't understand it (his stay on the bench - ed.). Everything was going well for me; it was a reasonable period, and we beat West Ham and Chelsea. And suddenly, he put me on the bench and brought me on for five minutes against Wolverhampton. I asked, and he didn't answer anything, - commented the football player in an interview with TNT Sports Brazil;- One day before the match, he asked me to take a test in the hall to understand if I was ready to play. And right before the game, he left me on the bench. Such things are impossible to understand. Let's see what he will say tomorrow, but there are no fools here. I am a professional, work every day, and want to play. There was plenty of time.
This season, sorry for my expression, is just a disgrace because I'm not playing. I had an injury. Going out on the field, I am ready to give my life. I played two matches well. I should have been in the starting line-up."
Follow us on Telegram
Similar materials