Wednesday, 29 March 2023
USD385.67
EUR413.67
RUB4.87
World Cup; gymnast Artur Davtyan made it to the finals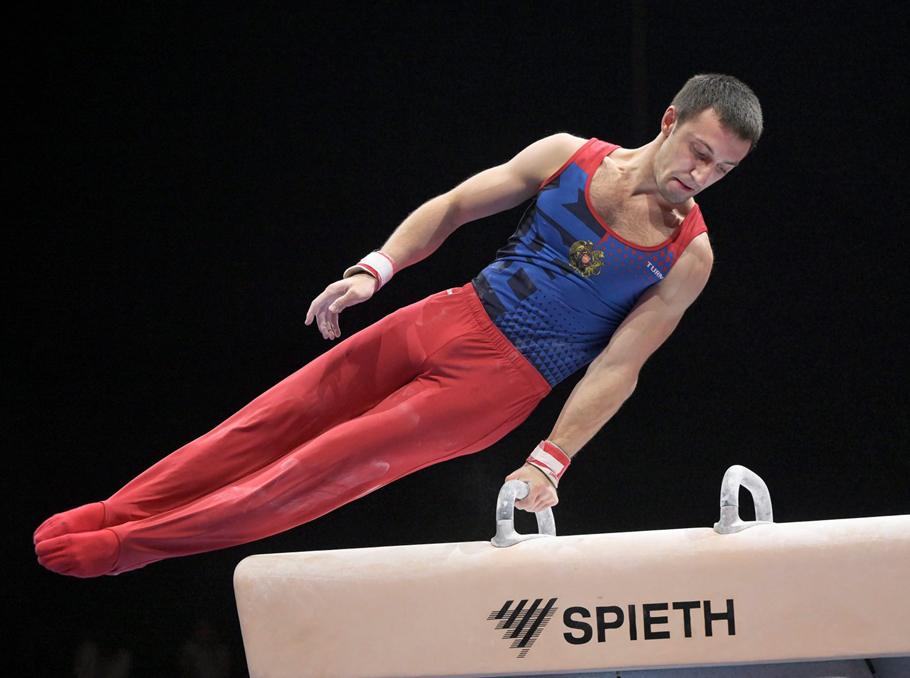 Artur Davtyan, the bronze medalist of the Olympic Games and the world and European champion, reached the finals of the second round of the individual instruments World Cup held in Doha.
He scored 14,733 points in the pole vault qualifying round and entered the finals in second place. A few days ago, Davtyan won a gold medal in the first Individual Instrument World Cup round held in Cottbus, Germany, scoring 15,133 points.
Among the representatives of Armenia, Artur Avetisyan and Vahagn Davtyan also qualified for the finals on March 1. Avetisyan took third place with 14,766 points in the qualifying round of the rings exercise, and Vahagn Davtyan scored 14,600 points and entered the finals in 6th place. Avetisyan and Davtyan will perform in the rings exercise final today.
The other representative of Armenia, the young gymnast Gagik Khachikyan, scored 14,133 points in the pole vault exercise qualification stage and took 10th place. In the qualifying round of the same activity, Harutyun Merdinyan took 21st place with 13,500 points. Both gymnasts did not make it to the finals.
The Armenian gymnastics team is participating in the rounds of the World Cup under the leadership of coaches Sos Sargsyan and Hayk Nazaryan.
The World Cup is ranking for the individual instruments competition of the World Championship to be held in Belgium in the fall, during which tickets to the Olympic Games in Paris will be played.
Follow us on Telegram
Similar materials